About FlightAware Aviator
Aviator is the ultimate flight tracking suite for the piston airplane pilot. FlightAware's own pilots created this product to elevate the tracking of general aviation planes to the trusted standards of commercial aviation. With Aviator's seamless communication, your friends and family are informed from before takeoff to after landing, and through every phase of flight, with near-zero effort.
Keep an eye out, as we'll be publishing more blogs to showcase quick how-tos on Aviator's most valuable features in the coming weeks. Feel free to check out the complete list of Aviator features below.

Accessing Your Account
Whether you're new to Aviator or just need some help navigating your account, we have you covered with this quick tutorial.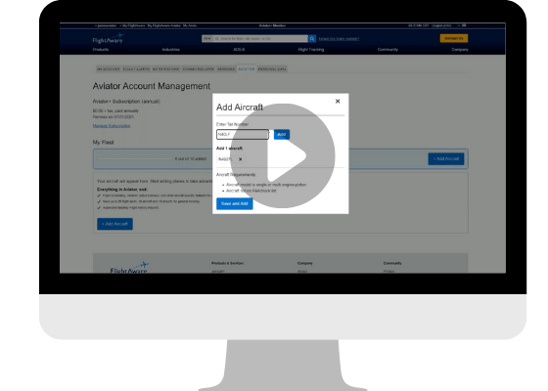 You can also bookmark this user guide as a quick resource for all things Aviator.
Keep an eye out for more blog posts featuring quick tutorials on:
Creating Your VFR Flight Intents
FBO Selection and Schedule Visualizer

Enhanced Flight Details

Premium Weather and Aviation Map Layers
FlightAware Foresight Predictive ETAs
Accessing Your Flight History Reports