Robert Briggs is a pilot's pilot. Sure, he's got 19,000 hours of flight time, and a lengthy career flying freight for FedEx, but Bob also holds the Guinness World Record as the pilot with the most certifications and type ratings.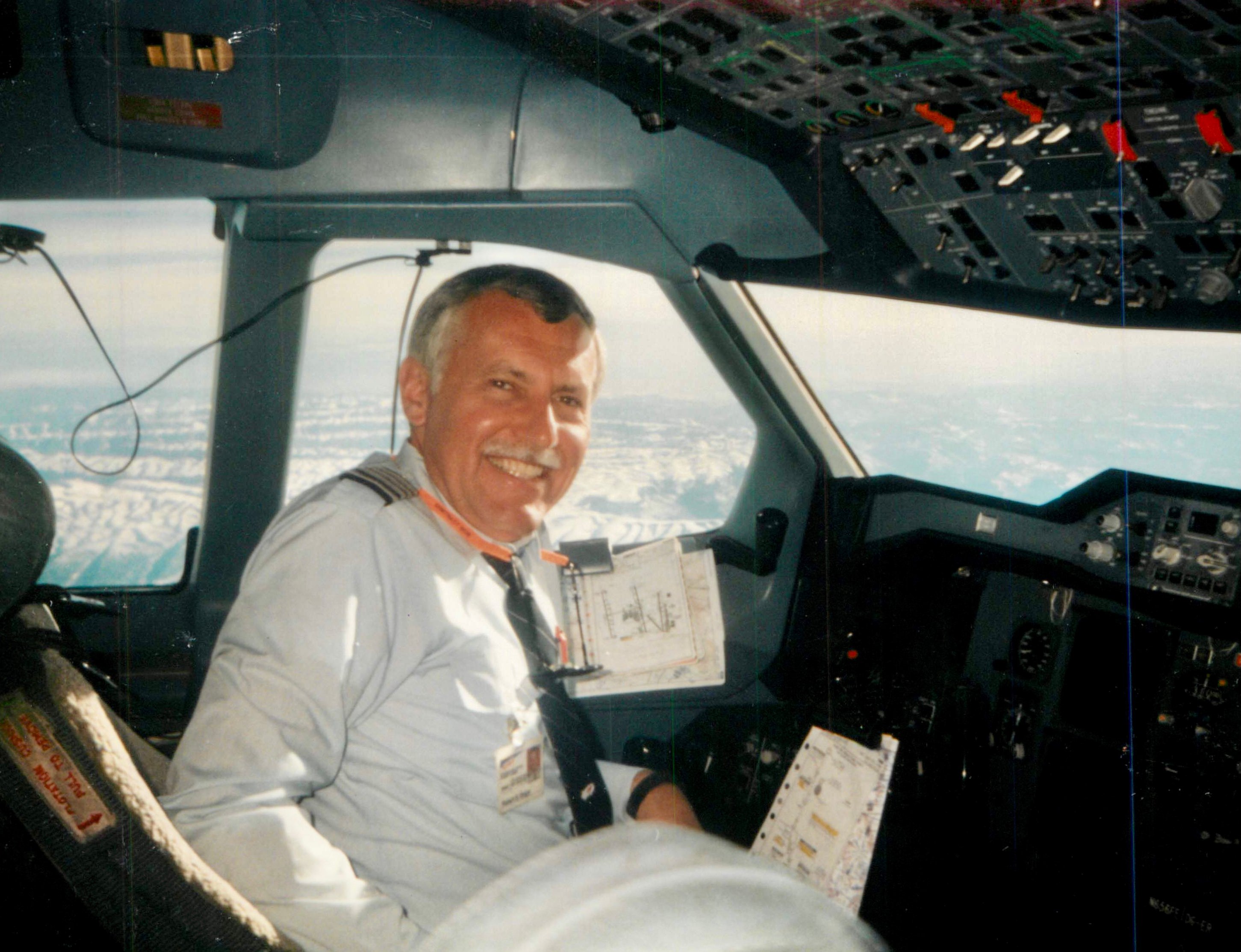 From the DC-3 to the DC-10, from the B727 to the B777, and dozens more, Bob holds a staggering 109 flight ratings, including 98 at the level of Airline Transport Pilot.
But Bob's world record – one that experts predict unlikely to ever be broken - wasn't enough of a challenge.
For a new thrill, and to celebrate 50 years as a licensed pilot, Bob is attempting to land at every airport across the state of Iowa in one week, flying a Cessna 172. He's even been granted a special call-sign by the FAA to radio and identify his flights as IOWA GOLD. His odyssey will take him to approximately 116 airports.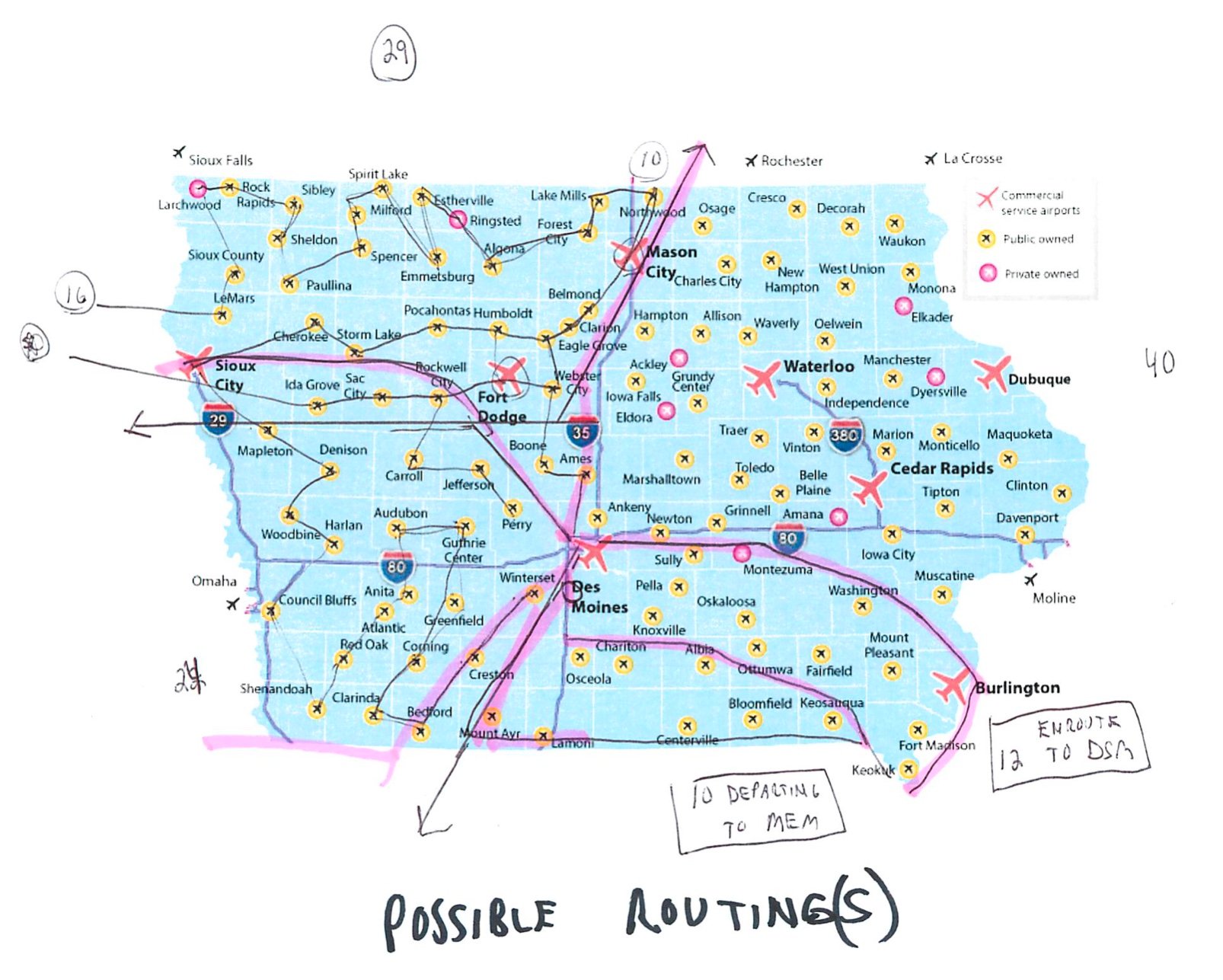 As a former FedEx captain, Bob called upon his logistical planning expertise to pull off his IOWA GOLD flights. Over the years, he's transported some amazing cargo including live sharks, Shamu the famed Orca whale, and a whopping four billion dollars in unmarked foreign currency.
How is the world's most rated pilot going to keep a history of his commemorative IOWA GOLD flight? With FlightAware's Aviator, the ultimate flight tracking suite for the piston airplane pilot.
"One of the great features of Aviator," said Bob, during a fuel stop, "is that with simply creating a flight intent from my iPhone, I keep friends and family updated to my latest position. They can even see the weather, or if I make a diversion."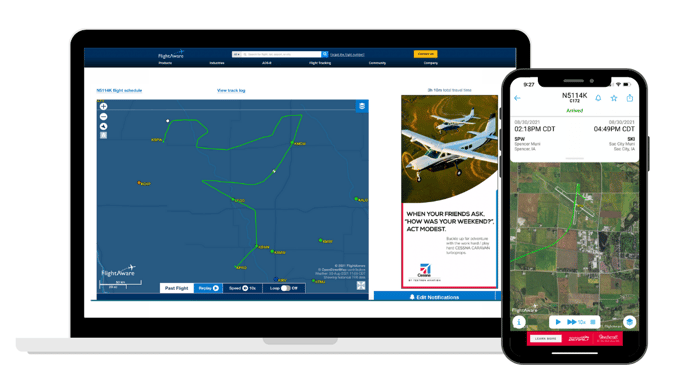 This isn't Bob's first circuit across every Iowa airport. Twenty-five years ago, he accomplished the same feat and is excited to do it again, just in time for his 71st birthday on September 3rd. The 1996 adventure included three generations of family, including Bob's mother, and his ten-year-old daughter Audrey. This time daughter Audrey is again onboard, accompanied now by Bob's ten-year-old grandson, Russel, and close friend Julia Walker.
Why Iowa? Bob is a native son, born and raised, and IOWA GOLD coincides with Iowa's 175th anniversary of statehood. It's also where he learned to fly, his interest piqued one evening as a B727 flew overhead during a golf game, and he paused to look up. Within months Bob soloed, and his record-breaking flying career took off.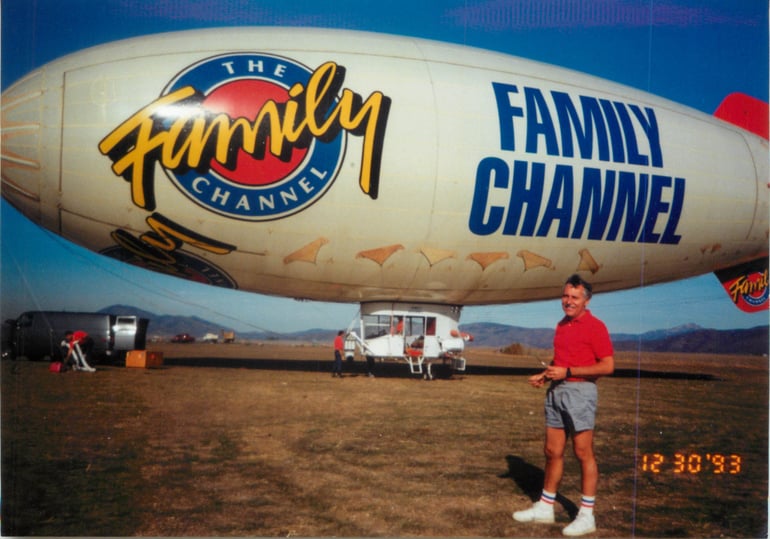 Bob is affiliated with ten compassion organizations across the country and has completed dozens of missions in his personal Citation CJ1 jet, tail number N525LA, named Ms. La Verne, after his beloved mother who passed away earlier this year.
In 2020, Bob, who resides in Germantown, Tennessee was recognized as Tennessee Pilot of the Year, an award bestowed by Angel Flight Mid-Atlantic for the most missions flown by any one pilot from Tennessee.
Asked if grandson Russel has been bit yet by the flying bug, Bob smiled, "We took our first 'solo together' airplane trip from San Diego to the Grand Canyon last Fall. Although he has yet to express a keen interest in aviation, his "Papa Bob" is certainly going to help permit any interest to flourish."
With all that Bob has accomplished in aviation – and life – he offered this bit of wisdom, "The 'key' to being happy, is to find something that you really like to do and have someone pay you for that privilege! I found mine in flying aircraft."
If you'd like to track Bob Briggs as he continues his IOWA GOLD Challenge this week, or view his flight history, you can watch his tail number, N5114K, on FlightAware.com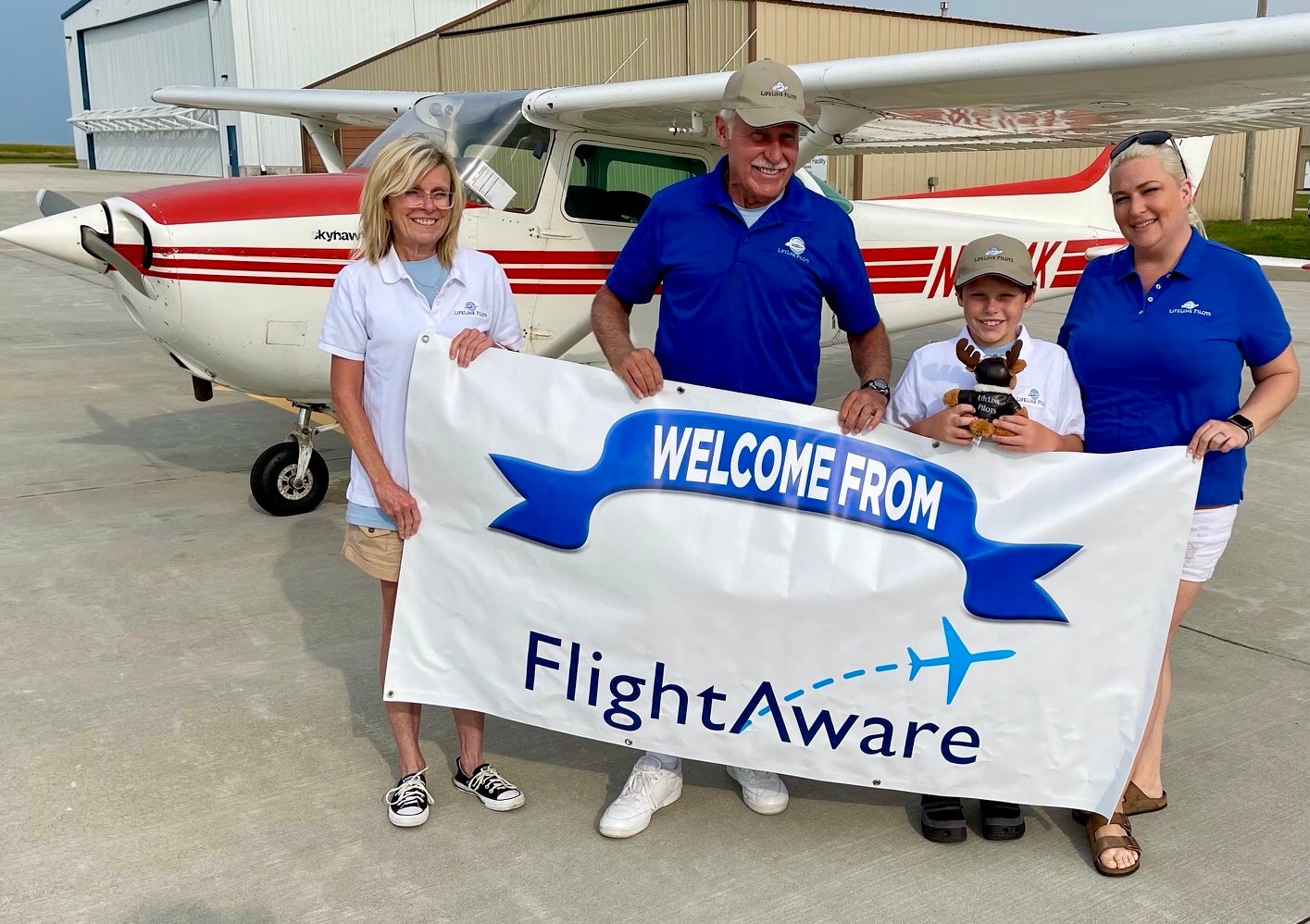 ---
Are you interested in learning more about Aviator, the ultimate flight tracking suite for piston engine aircraft owners and operators? Click below.