2022 was a big year for FlightAware. We watched more flights take to the skies as flight traffic levels rebounded, released historical flight data access all the way back to Jan 1, 2011 for AeroAPI, released PiAware 7 and 8, grew our FlightAware team around the world, and shared our love for aviation with the community.
We watched worldwide flights climb closer to 2019 traffic, and United States business aviation soar above prior levels.
Worldwide Commercial Traffic
January 01 - December 15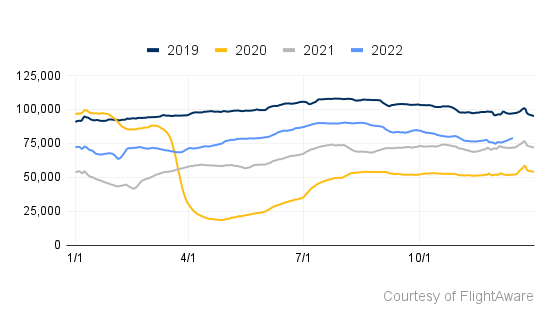 Flights:
2022: 27,471,790
2021: 22,033,030
2020: 18,448,761
2019: 34,860,955

Year-over-year change:
2022 vs. 2021: +25%
2022 vs. 2020: +49%
2022 vs. 2019: -21%
---
United States Business Aviation Traffic
January 01 - December 15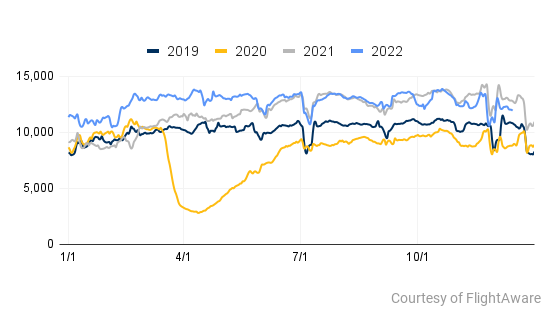 Flights:
2022: 4,427,005
2021: 4,153,655
2020: 2,909,341
2019: 3,592,843

Year-over-year change:
2022 vs. 2021: +7%
2022 vs. 2020: +52%
2022 vs. 2019: +23%
We had some notable events this year.
We celebrated our 17th anniversary! FlightAware is dedicated to being Central to Aviation, whether you're a customer, partner, website user, aviation enthusiast, or contributing to the world's largest ADS-B network! Thank you for trusting us to be your #1 aviation resource.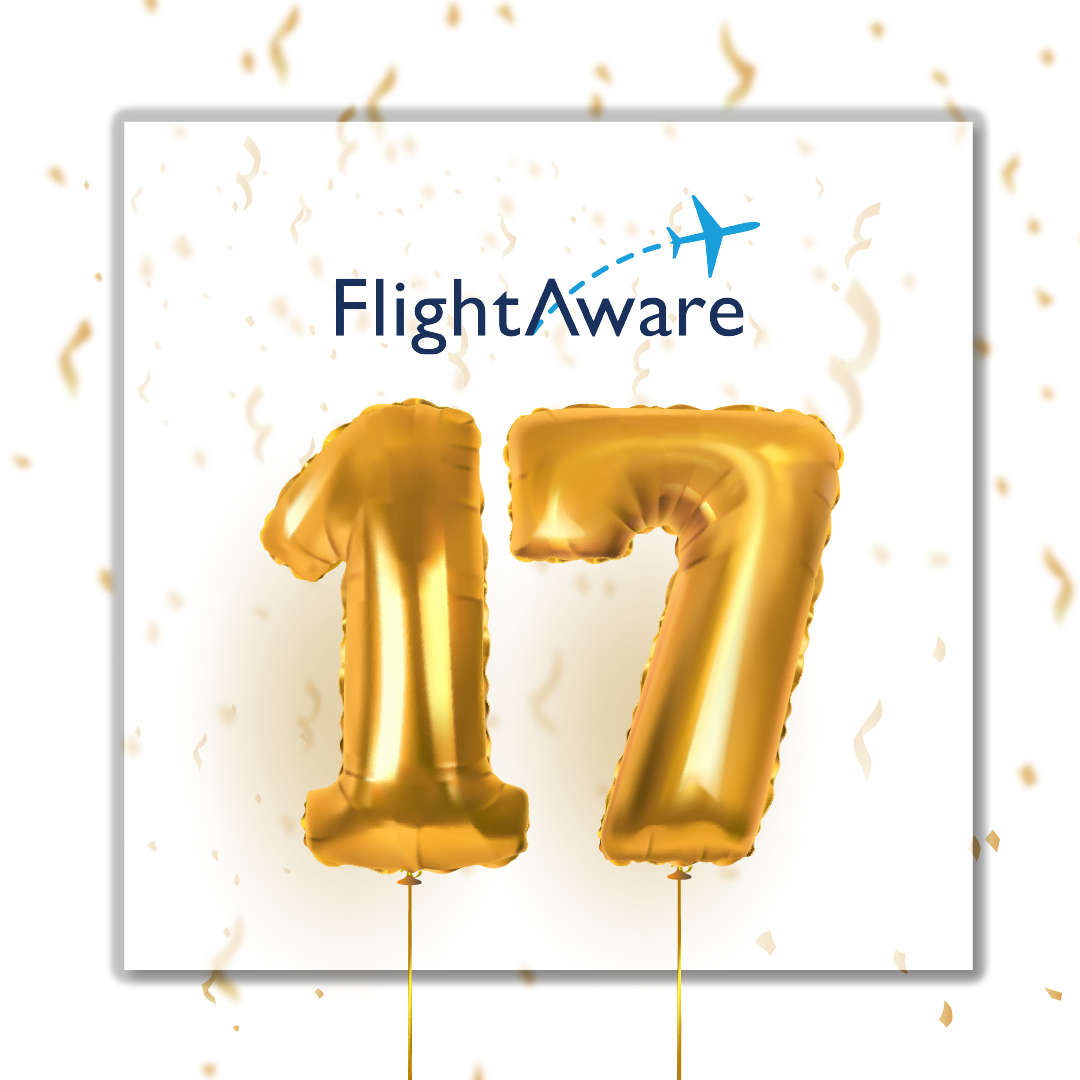 We watched airlines route around Hurricane Ian while Hurricane Hunters flew right into it.

We loved seeing you at the 73 trade shows we attended!
EAA AirVenture Oshkosh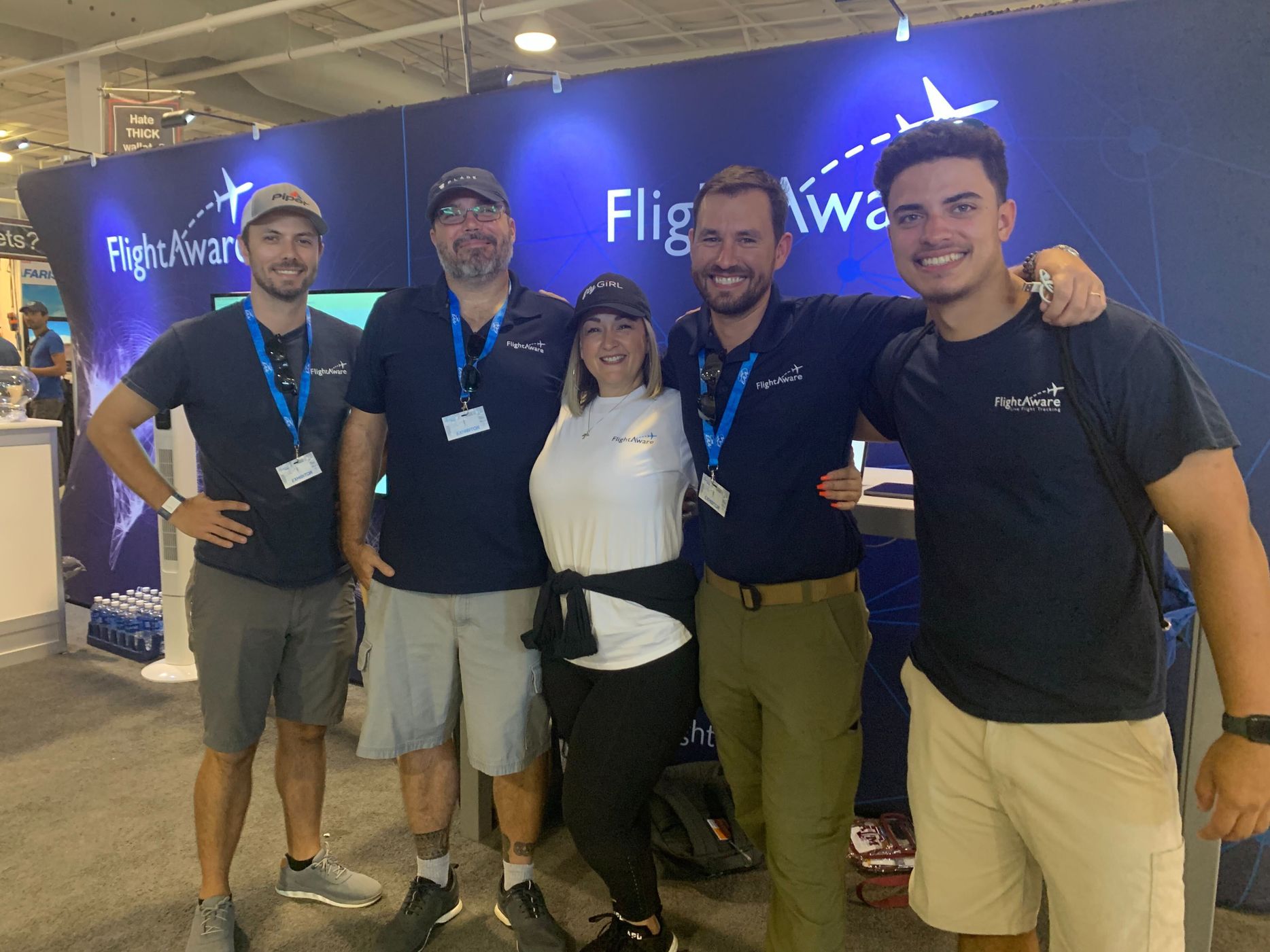 NBAA-BACE Orlando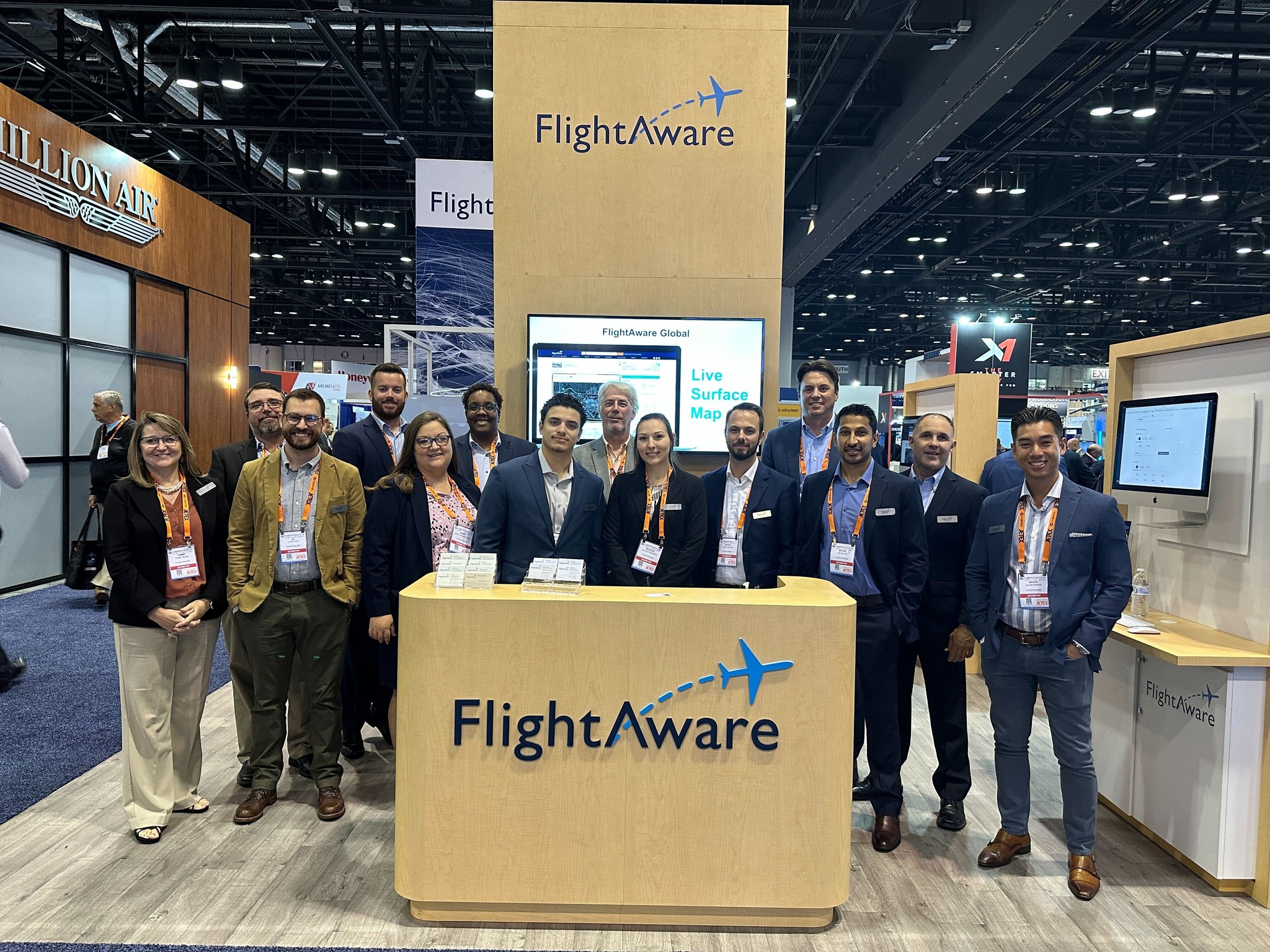 We continue to share our love for flying.
We attended Girls in Aviation day in Houston and Dallas to help inspire young women to expand their interest in aviation and explore the career opportunities available in both aviation and STEM. Our team had a great time immersing them in the world of aviation!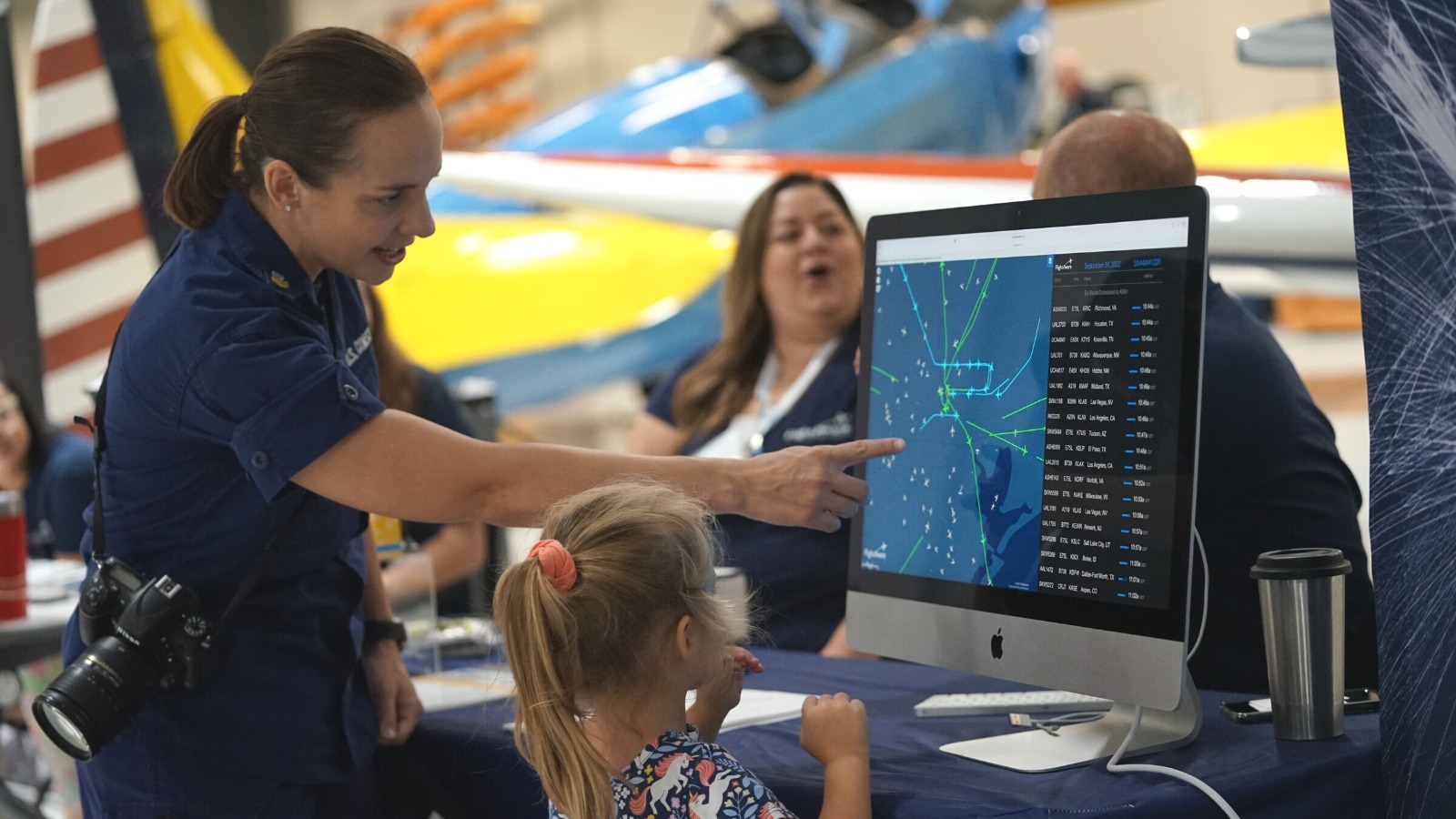 Our fleet of employee pilots and their skills grow every year! When they weren't taking to the skies to explore new places, our crew was working hard to achieve new ratings and certifications throughout 2022.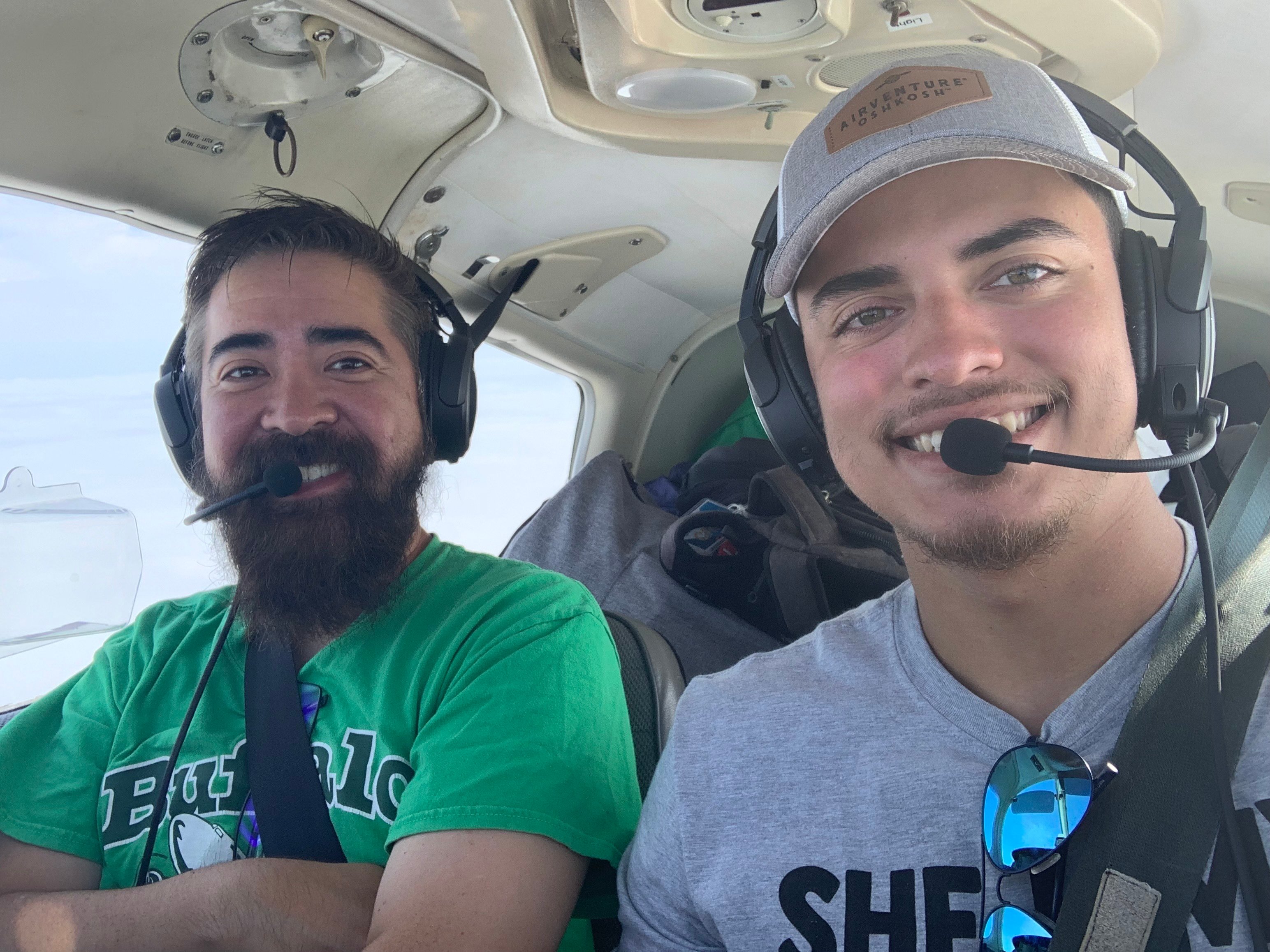 From all of us at FlightAware, thank you for a great 2022.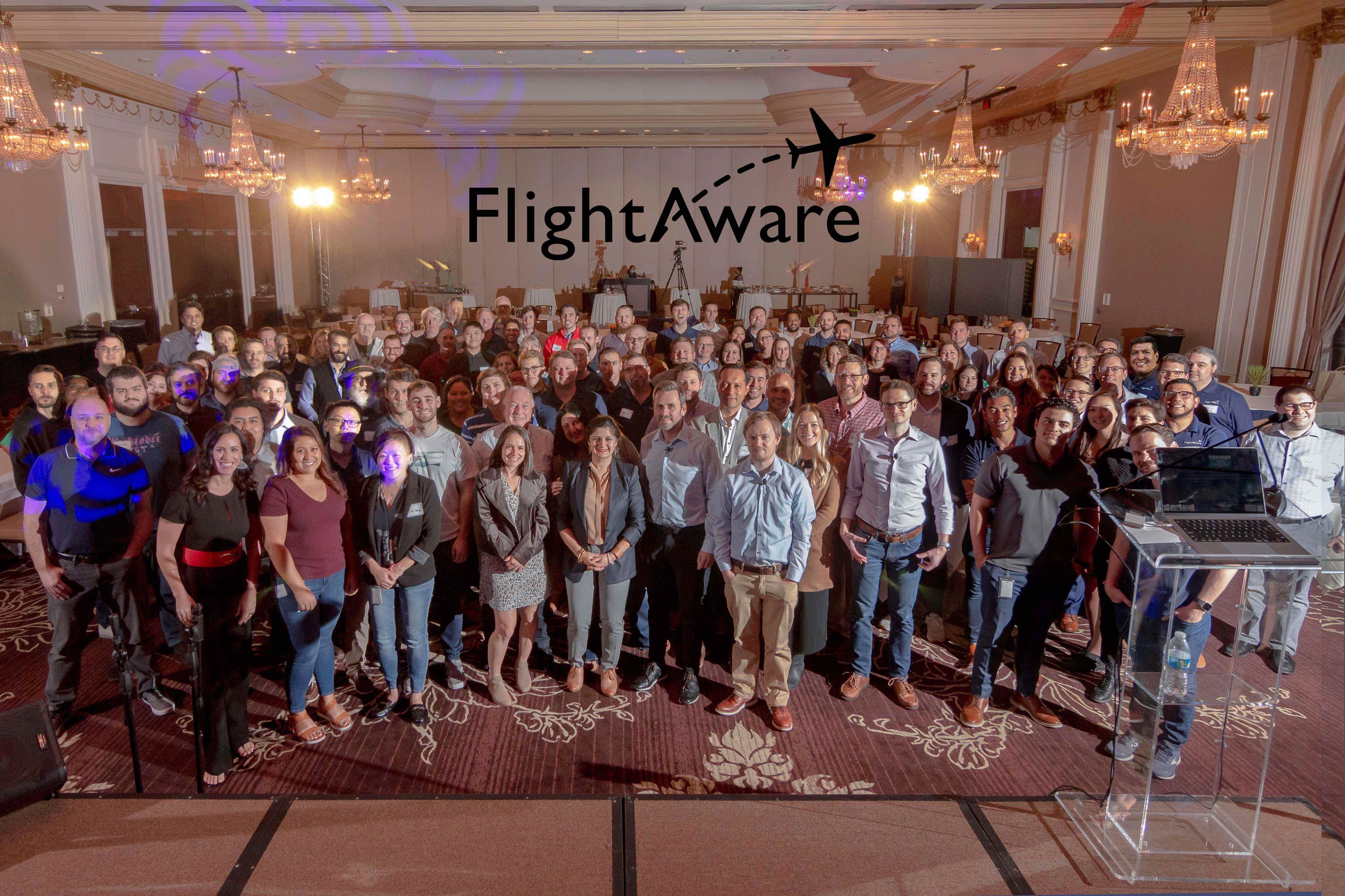 We wish you safe holiday travels.