Take advantage of Black Friday deals from FlightAware! From November 22-29, 2021, enjoy specials on Aviator, the ultimate flight tracking platform for piston planes, and our complete PiAware kit, which provides everything you need to create your own ADS-B receiver.

Aviator: The

Ultimate Flight Tracking Platform for Piston Planes
Fly into the holidays with Aviator! This week only, save 30% off an annual subscription.
With Aviator, you can keep everyone you care about informed with ease. Family, friends, and FBOs can be notified from start-up to shut down with VFR Flight Intents, making communication simple and seamless. Whether it's traffic, weather, or simply a lazy morning delaying your flight, you can keep folks updated with near-zero effort.
Aviator was created by FlightAware's pilots to elevate the tracking of GA planes to the trusted standards of commercial aviation. The world's best corporate flight departments and airlines use FlightAware's platform. Now you can too.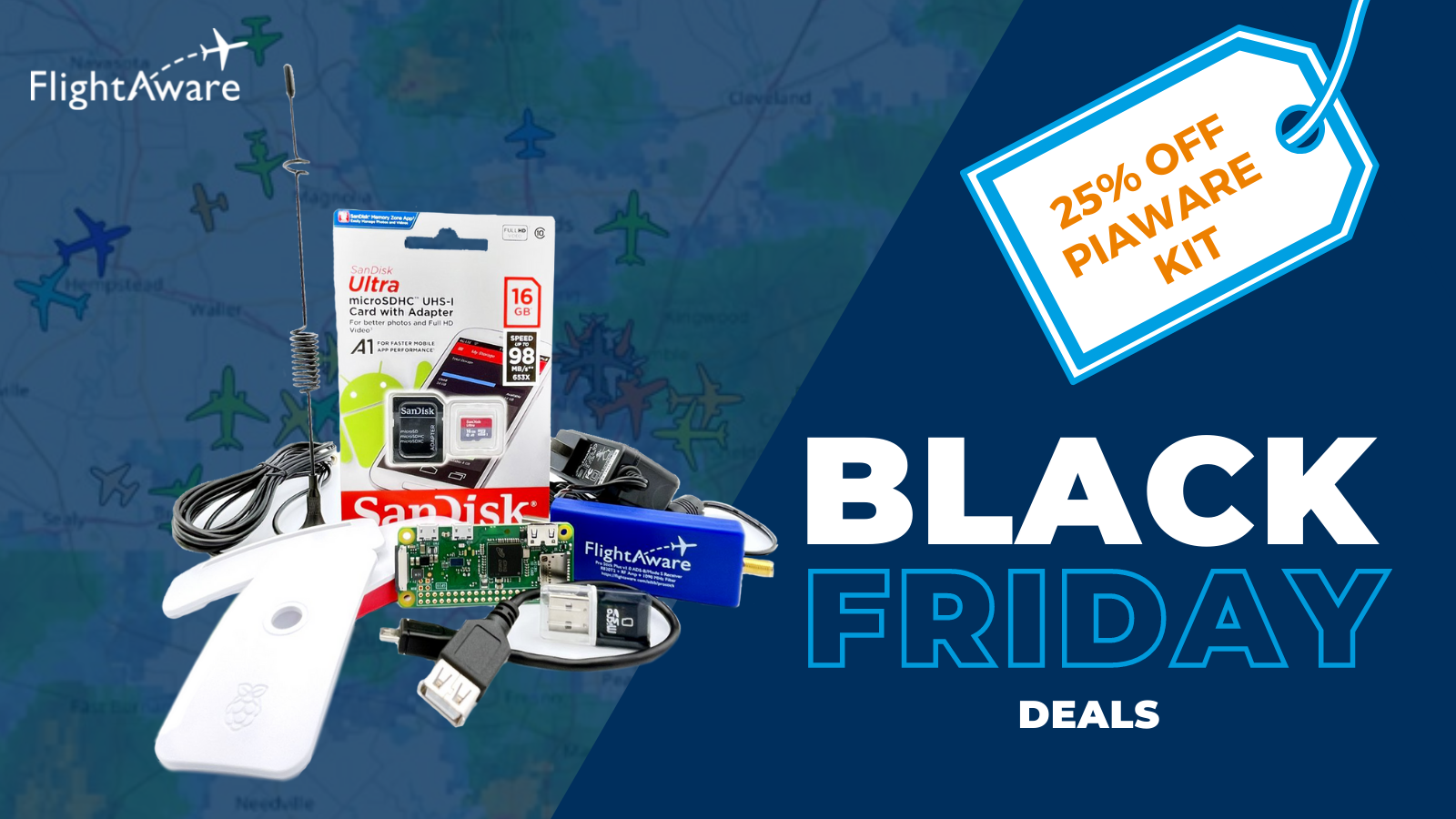 Release your inner air traffic controller with our complete PiAware ADS-B kits!
The PiAware Kit has everything needed to get an ADS-B receiver up and running in a matter of minutes, allowing you to track aircraft up to 250NM away. Using FlightAware's open-source software you can receive data from 1090MHz equipped aircraft and have it displayed in a web-based radar-like interface. Watch how easy it is to set up your own ADS-B receiver here.
The kit Includes:
Raspberry Pi Zero W
SD Card
Power Supply
Pro Stick Plus
Indoor antenna w/ magnetic base
Connecting cables
SD Card Reader
Offer valid from 11/22/2021 to 11/29/2021 only!