We're celebrating Sun 'n Fun with a FlightAware Aviator promo! Until April 3, 2023, save 30% on an annual subscription to Aviator and Aviator+.
Dates:

Monday, March 27, 2023 - Monday, April 3, 2023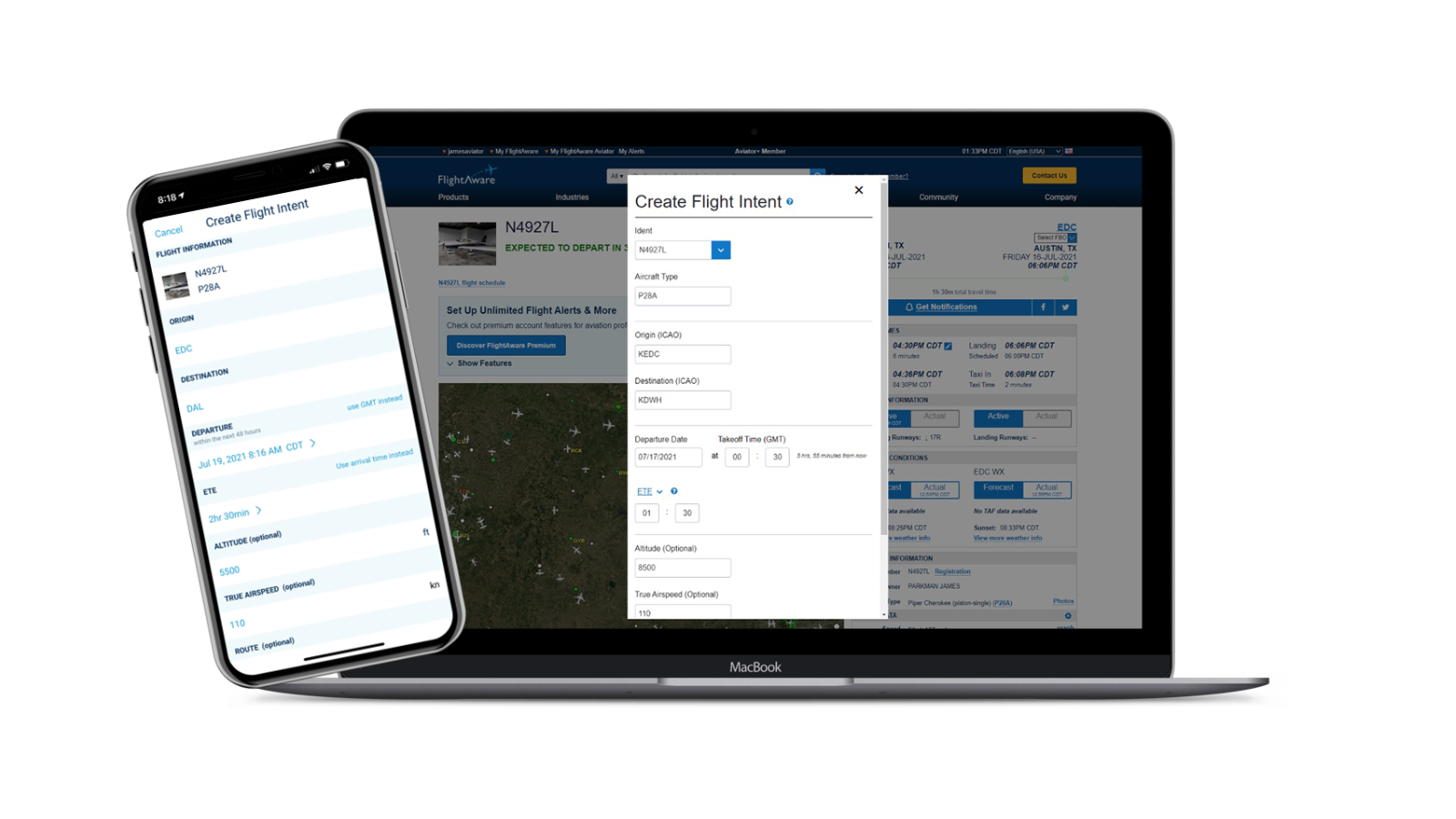 With Aviator You Get:
Coordinated Communication
By submitting VFR Flight Intents through "Add Upcoming Flight," you unlock the ability to alert friends, family, and FBOs of your flight and any changes.

A Unified Dashboard
View live aircraft autopilot settings, active runways, and weather conditions, including origin and destination airport temperature and visibility.

Comprehensive Flight History
From surface visualizations showing taxiing planes on the ground, to the digital flight history reports that log your tracks, you'll see every detail of every flight.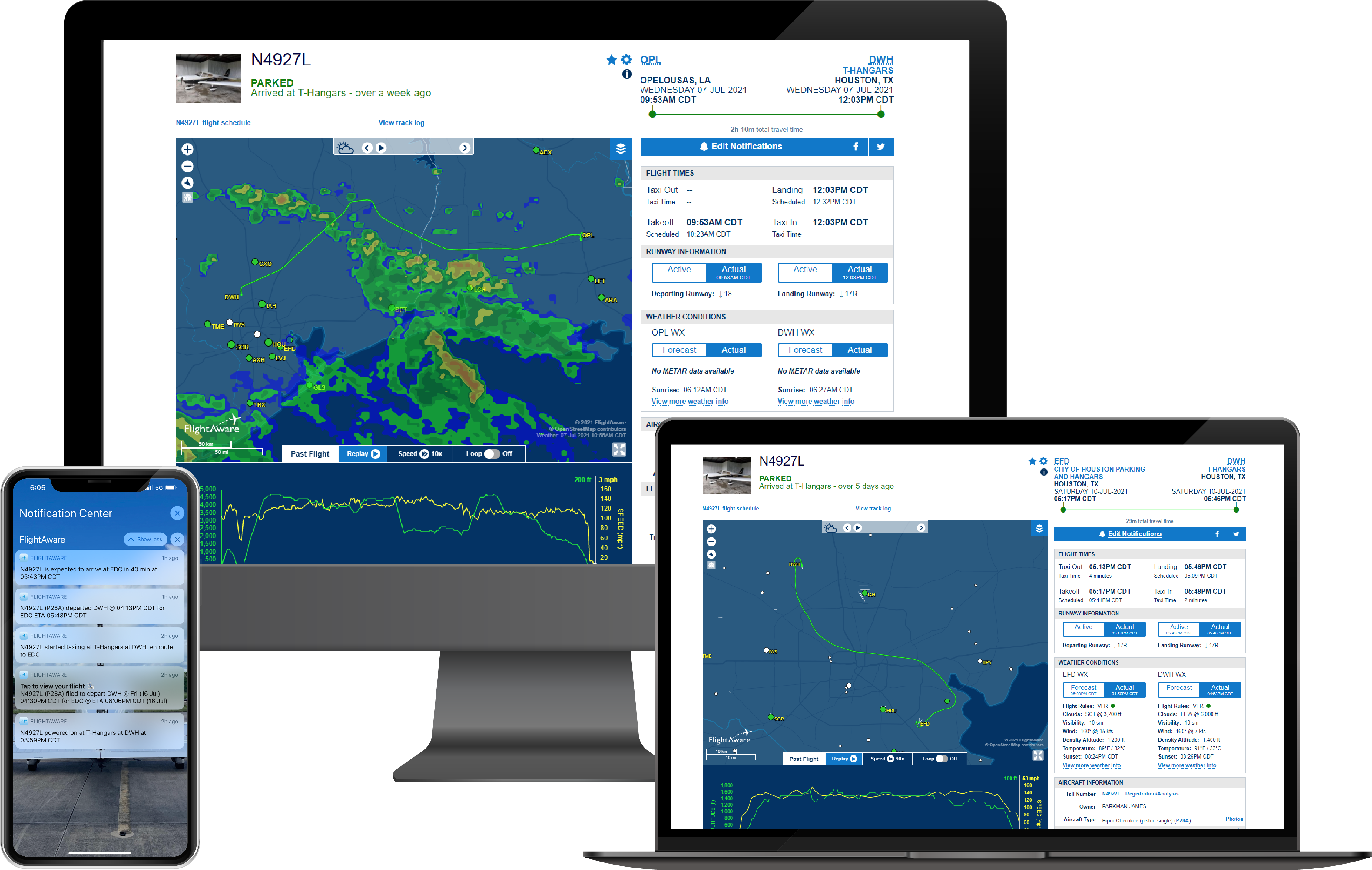 Whether you're flying the plane, or tracking it from the ground, we got you.

With Aviator, you can keep everyone you care about informed with ease. Family, friends, and FBOs can be notified from start-up to shut down. Whether it's traffic, weather, or simply a lazy morning delaying your flight, you can keep folks updated with near-zero effort.

Aviator was created by FlightAware pilots to elevate the tracking of GA planes to the trusted standards of commercial aviation. The world's best corporate flight departments and airlines use FlightAware's platform. Now you can too.
📌 At this time, these promotions are only available in the United States. Please know we are working hard to bring these across the globe.
Sun 'n Fun Tracking Dashboard
We've put together a dashboard to monitor traffic as aviation enthusiasts fly into Sun 'n Fun this week.