At FlightAware, we're all about saving you time and making your life easier. That's why Global users can update departure time and schedule an FBO through email, on our website, or through the iOS Mobile App. By selecting your destination FBO for any upcoming flights, we'll send a notification to the FBO giving them a heads up of your arrival. Even if your aircraft is blocked the FBO will be able to track that leg of the flight.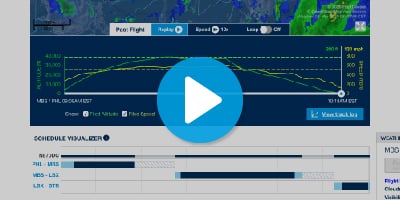 As a Global user, when you update your Taxi Out time, we'll send the FBO a more accurate arrival time using our predictive technologies. Lastly, on the flight page, the Schedule Visualizer will highlight any conflicts in your upcoming flight schedule including quick turnaround times.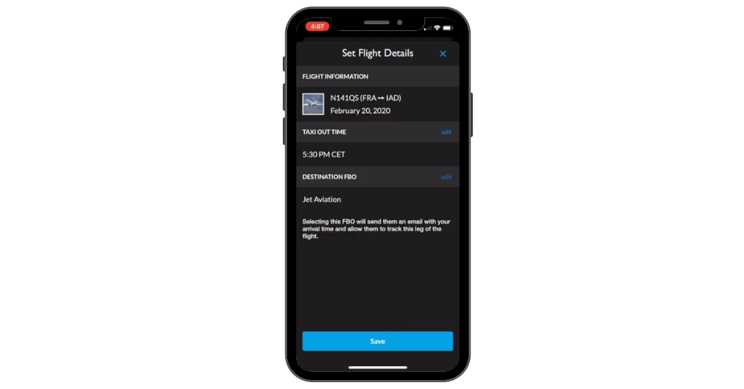 This feature is especially useful when you are using your app. Make sure you have the latest version of FlightAware's iOS app and are logged into your FlightAware Global account.
---
FlightAware Global is a flight operations platform used by over 15,000 business jets across the world for accurate, professional flight tracking.