See the latest from the
FlightAware ADS-B Network
, a community of aviation enthusiasts hosting a network of over 34,000 receivers in almost 200 countries and on all seven continents. If you're interested in joining or adding to our network, you can
learn more about hosting a receiver here,
or use the link below to check out our PiAware kits, which make it easy to get started.

July 2023 Highlights:
June Stats Recap

Featured Receiver Sites

Optimizing Your Receiver for Reliability and Performance: Lightning and Electrical Surge Protection

---
If it's your first time here, enter your email below to receive monthly newsletters from the ADS-B team at FlightAware. We'll be sharing news, updates, and helpful information about all things ADS-B!
---
Last Month
We delivered 34 FlightFeeders to 14 different countries: Angola, Argentina, Australia, Brazil, Canada, Colombia, Denmark, El Salvador, Honduras, Germany, United Kingdom, India, Mauritius, and the various locations throughout the United States.

We welcomed 275 new users to the ADS-B network and over 100 new subscribers to the newsletter last month! If you're enjoying the content each month, please spread the word about the newsletter and welcome your family and friends to join the FlightAware ADS-B community.


If you have content you want to see in our newsletter, let us know by emailing adsbsocial@flightaware.com.


FlightFeeders at Airports
FlightAware is always looking to grow our community and enhance coverage on or near airports. This month we are encouraging community engagement around:
Memphis International Airport (KMEM)

George Bush Intercontinental Airport (KIAH)

Eagle County Regional Airport (KEGE)

Rio de Janeiro/Galeão International Airport (SBGL)

Istanbul Airport (LTFM)
If you reside or have a business within 5 miles from any of these airports, or know someone that would enjoy hosting a FlightFeeder in close proximity to another airport, we would love to hear from you!
You can request a FlightFeeder and mention the monthly newsletter in the notes, or feel free to contact adsbsocial@flightaware.com directly with any questions or suggestions.
Featured Sites for July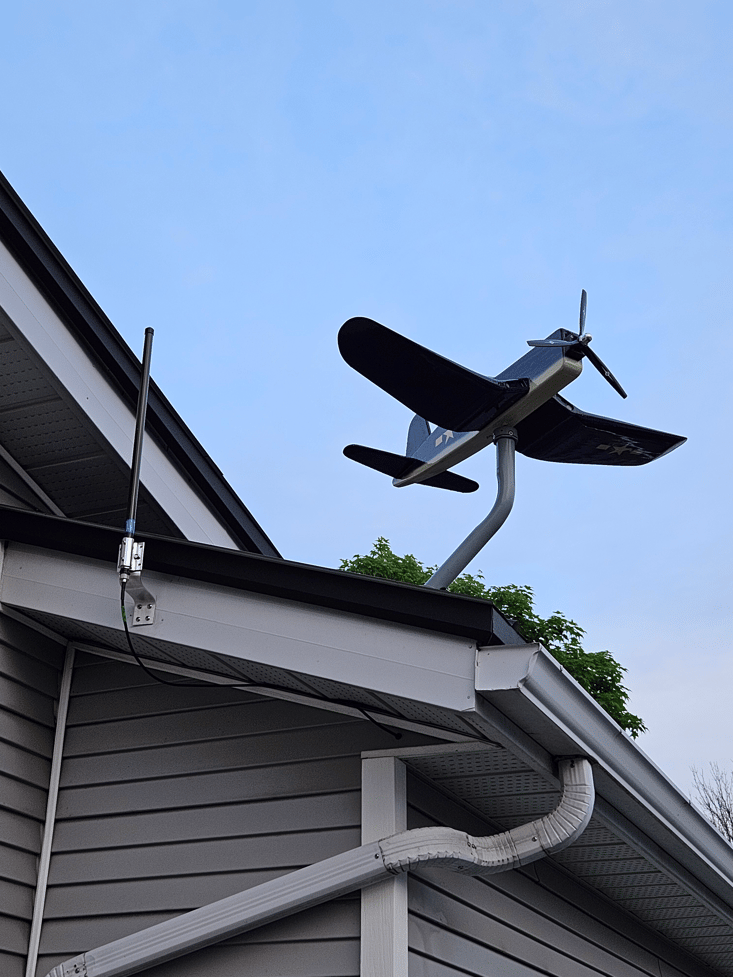 collinstuart from Ontario, Canada proudly hosts one of our FlightFeeders flying high next to a F4U Corsair he made himself. He joined the network earlier this year and his receiver picks up aircraft up to 200 nautical miles away.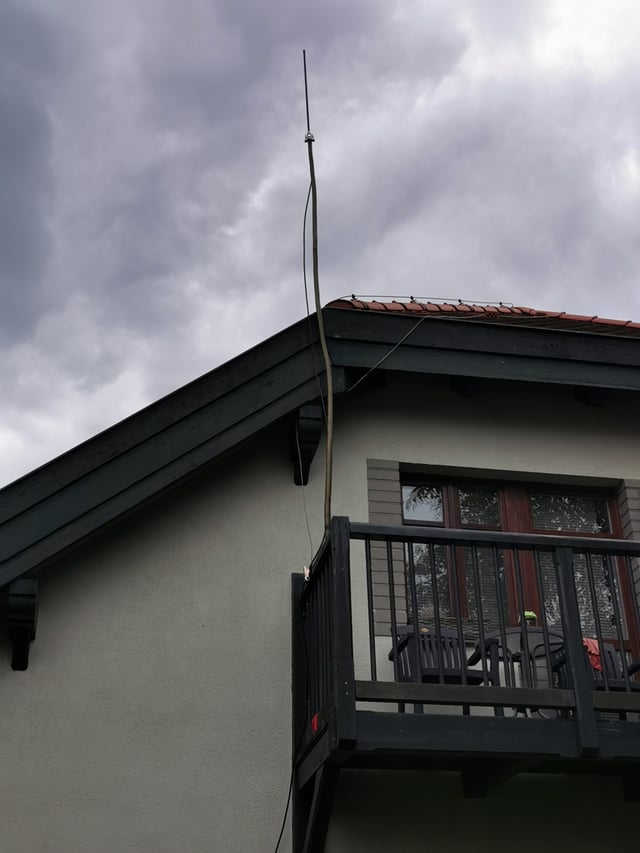 JaroslavMoravec
from Prague, Czech Republic
submitted this photo of his antenna setup. The antenna is held up by
Fraxinus excelsior
, also known as European ash, which he deems the "tree antenna holder". Definitely one of the more unique ways to set up an antenna that we have seen!
Thank you both for your photo submissions and being a part of the FlightAware network!
---
Proud of your receiver setup? Submit your photos!
Each month we will proudly feature some of our ADS-B receivers hosts in our newsletter and across our social accounts. If you're interested in being featured, please submit photos of your setups and a small summary about you or your setup, and we'll pick some of the best ones to feature each month!
---
Optimizing Your Receiver for Reliability and Performance
If you missed our previous newsletters where we discuss the topics checked below, you can find them in our FlightAware blog.
Checklist for Optimal Receiver Setup
✅ Power
✅ Antennas
✅ Cables
✅ Signal Amplifiers and Filters
✅ Internet Connection
⬜ Lightning and Electrical Surge Protection
Over the past few months, we received some questions and comments from you all about ways to protect your receiver from lightning strikes and electrical surges.
Although many of your concerns are about lightning strikes to the antenna, the majority of electrical issues we see are actually caused by power surges from your home. The minimum precautionary measures we recommend you take is to use a power strip with surge protection on your ADS-B receiver (as well as all your electrical equipment). It's a relatively cheap solution that can save your electrical equipment from this more common occurrence.
Lightning strikes directly to outdoor antennas are rare, but can happen. Although there is no single failsafe solution to protect from a direct lightning strike, some of our users who live in areas that are prone to thunderstorms use lightning arresters, such as this, to mitigate lightning damage. We also suggest ensuring your antenna is properly grounded either by you or a professional.
Have you made any efforts or recommend any products to protect your receiver from lightning or electrical surges? Email us at adsbsocial@flightaware.com and let us know and we can share with rest of the community!
---
If you have any topics or content you would be interested in seeing in our monthly newsletter or just want to leave us a comment or feedback, email us at adsbsocial@flightaware.com
---
Help increase our coverage!

Our ADS-B network spans across 194 countries on all 7 continents thanks to you all. Our goal is to expand our terrestrial ADS-B coverage across the entire world, especially around airports to improve our surface coverage. If you or someone you know has connections to airports and FBO's or live in areas where we lack coverage, we'd love to send you a FlightFeeder! You can apply for one here. If we already have coverage in your area, you can still contribute to FlightAware by building your own PiAware. It's a fun little weekend project!
---
STAY IN TOUCH
Click the link below to visit the ADS-B Flight Tracking discussion forum on our website, or follow us on social media to stay up to date with the latest news!