February 2023
---
See the latest from the FlightAware ADS-B Network, a community aviation enthusiasts hosting a network of over 34,000 receivers in almost 200 countries and on all seven continents.
If you're interested in joining or adding to your network, check out the ADS-B store.
Last month…
354 new users joined our ADS-B network. We shipped FlightFeeders to locations in South Africa, Australia, India, the Netherlands, Brazil, Ireland, Malaysia, France, Romania, Mexico, Canada, and the United States. Thank you to all who have been a part of our network for years, and welcome to those who have joined this past month.
---
Featured Sites for February
These photos were submitted by Maritime650 in Edmonton, Alberta. His PiAware is set up in his garage and his antenna sits atop a mast 20 feet off the ground, giving him 360 coverage of aircraft over 200 NM away.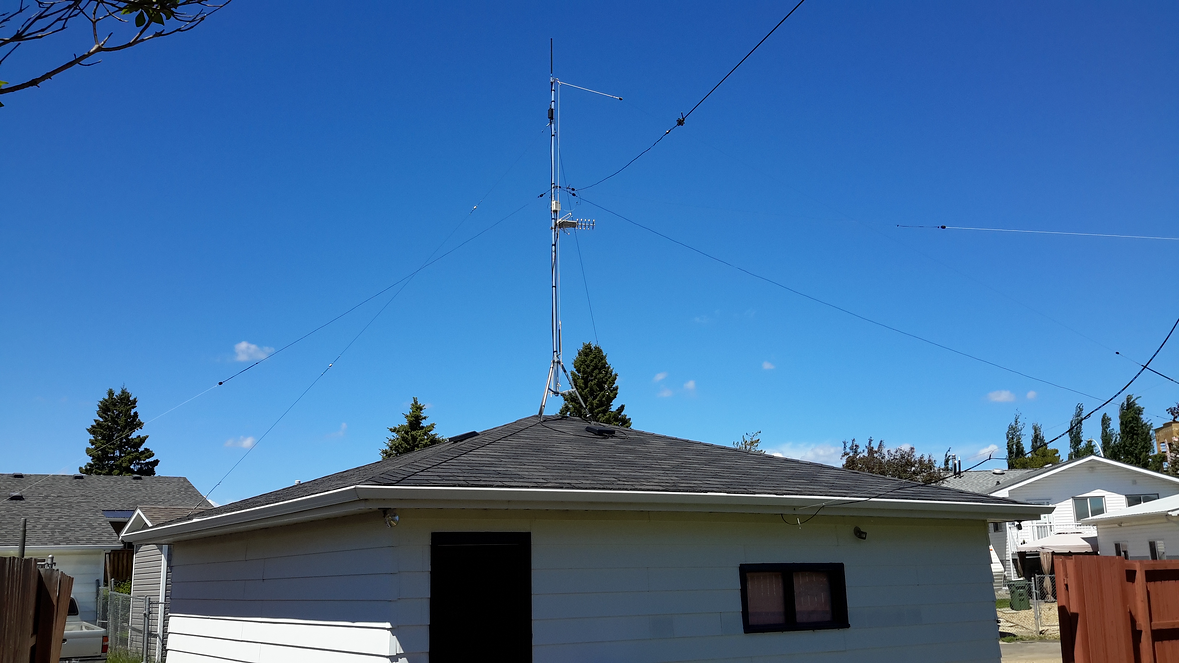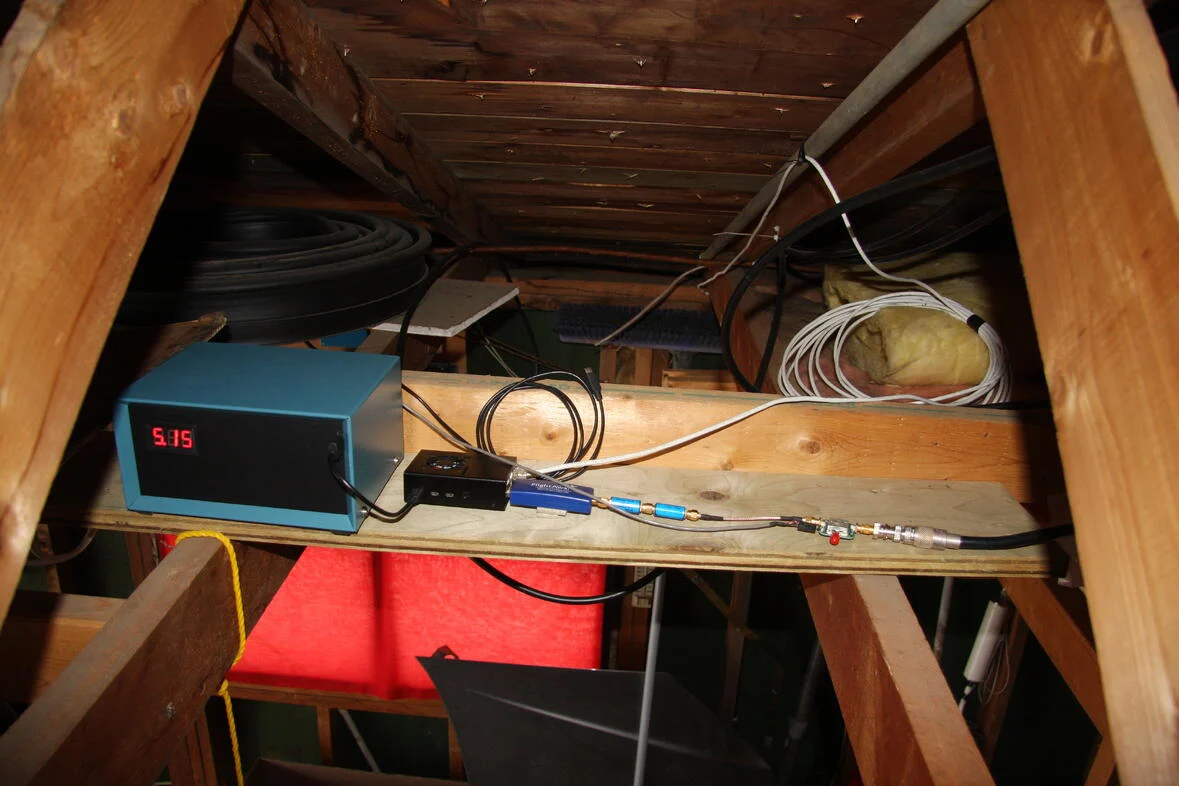 User mackierodgers from Huntsville, Alabama is rocking his PiAware receiver in style with this creative R2-D2 case.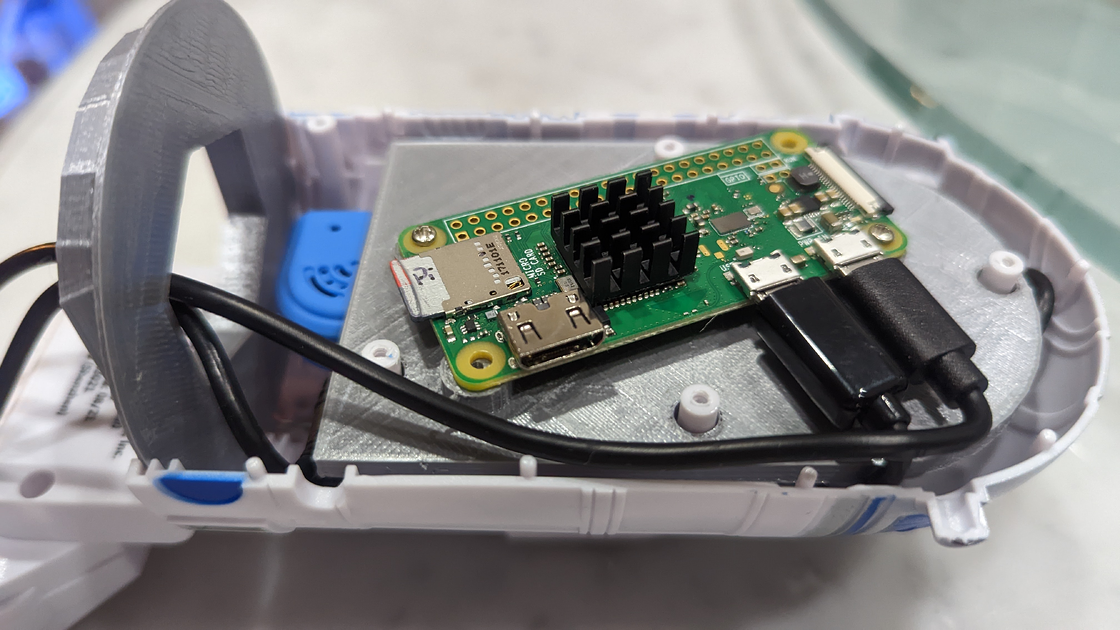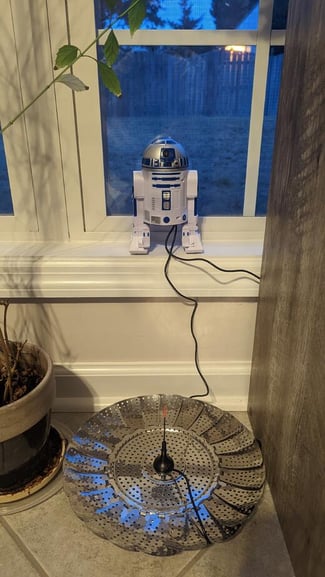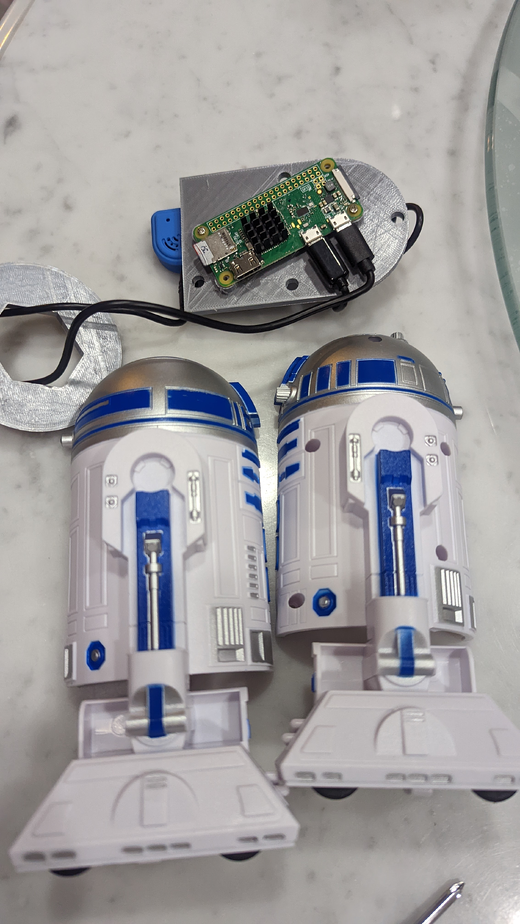 User B55Luigi hosts a FlightFeeder and set up his antenna atop his roof just outside of Milan, Italy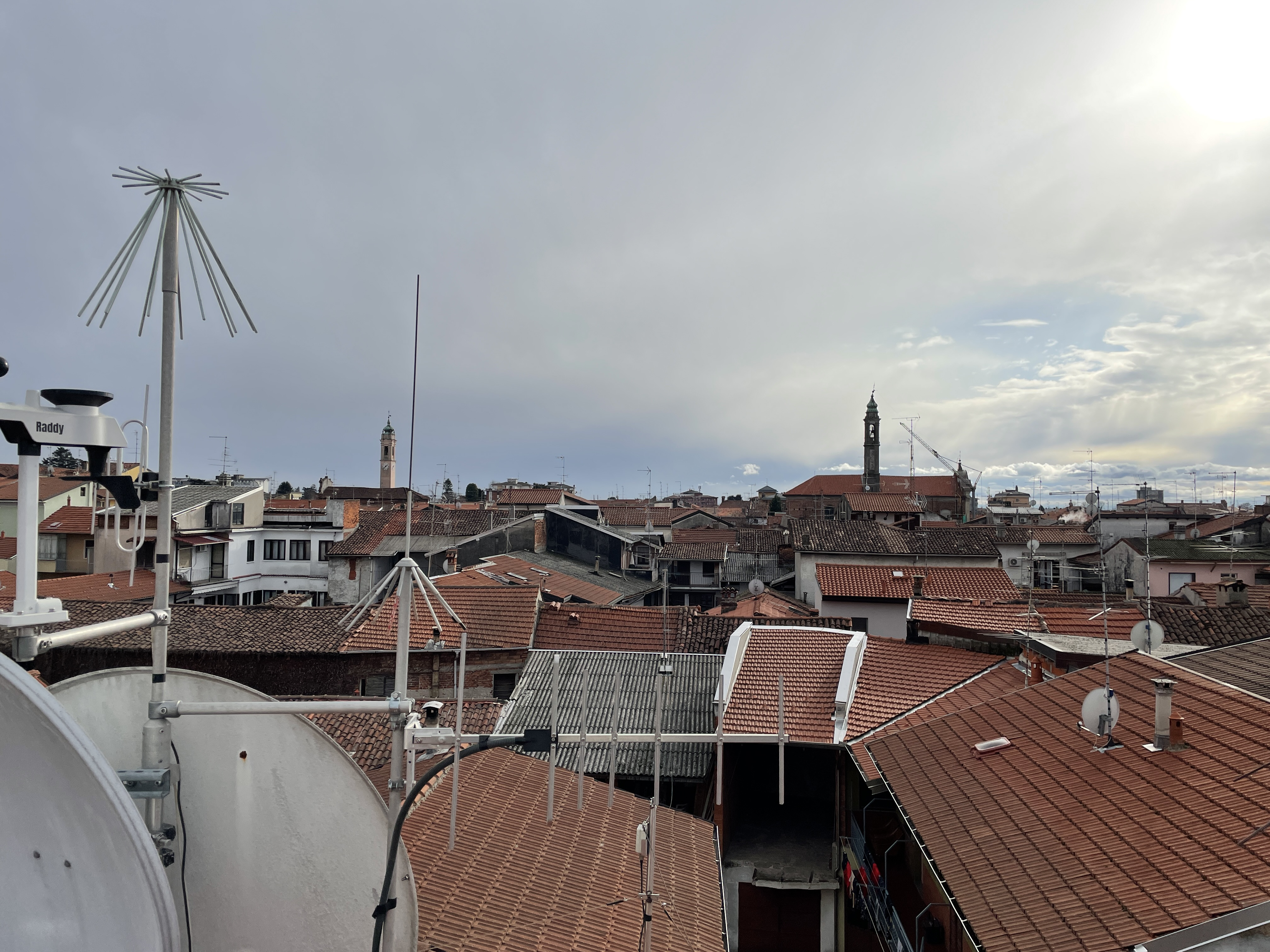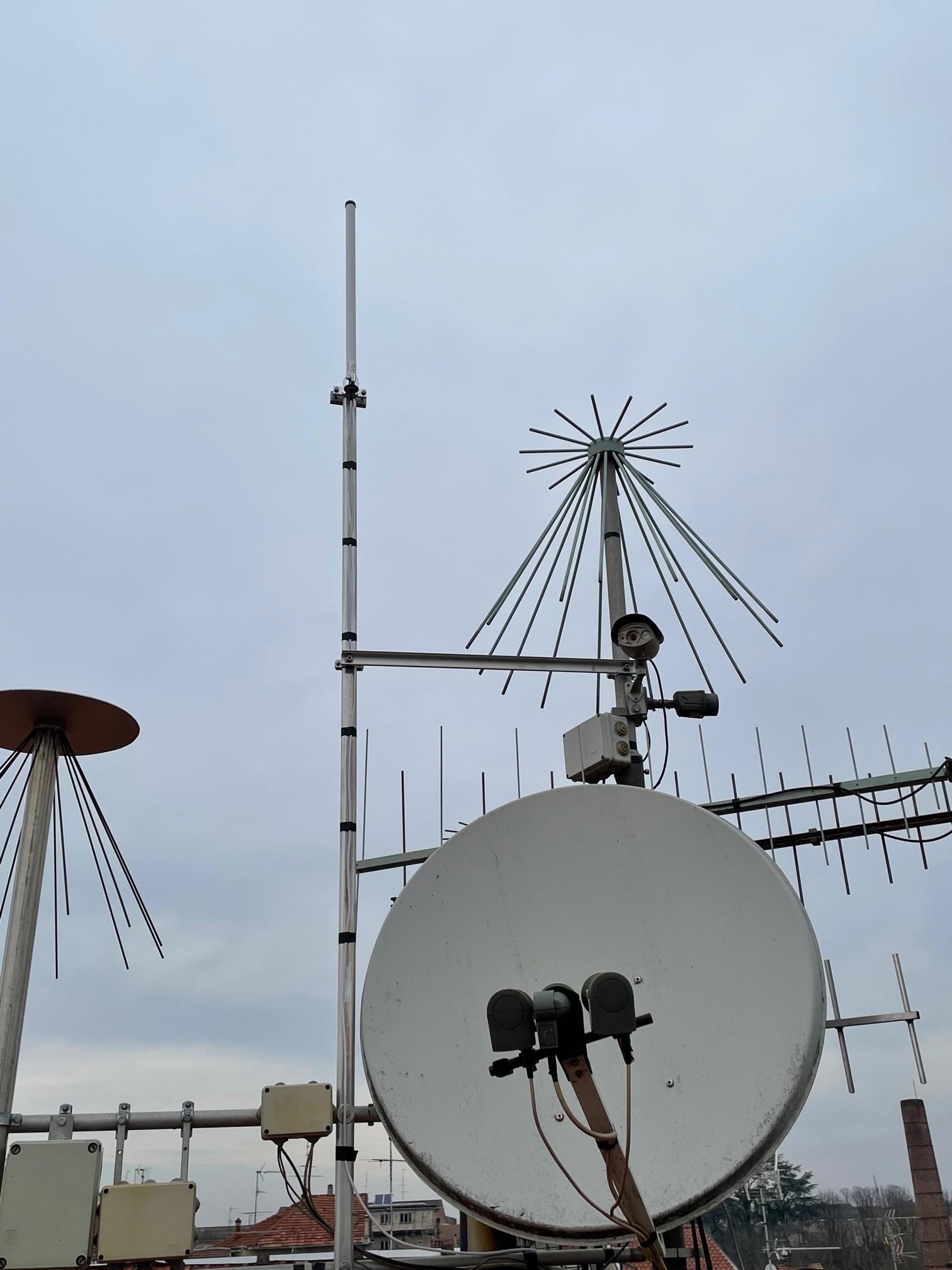 ---
Show us your PiAware and FlightFeeder setups!
Each month we will proudly feature some of our ADS-B receiver hosts in our newsletter and across our social accounts. If you're interested in being featured, please submit photos of your setups, and we'll pick some of the best ones to feature each month!
Streaming Data from your Receiver
The dump1090-fa program decodes aircraft signals directly from the aircraft and exposes that data on network ports on your PiAware or FlightFeeder. You can connect to these ports directly from a computer to see that data in real-time. Try it yourself:
Open up a terminal or command prompt from your computer (it needs to be on the same local network as your receiver)

Use a program like netcat or telnet to connect to one of the ports with the commands below. You may need to download one if it does not come pre-installed on your computer.

nc <your Pi's IP address> <port>

telnet <your Pi's IP address> <port>
Try connecting to ports 30002, 30003, and 30005 and see the different data output.
Next month, we'll break down some of these messages and show you what data we can extract from them.
---
Tips and Tricks for Hosting a Receiver
Which of these graphics does your PiAware or FlightFeeder's hourly position reports most resemble?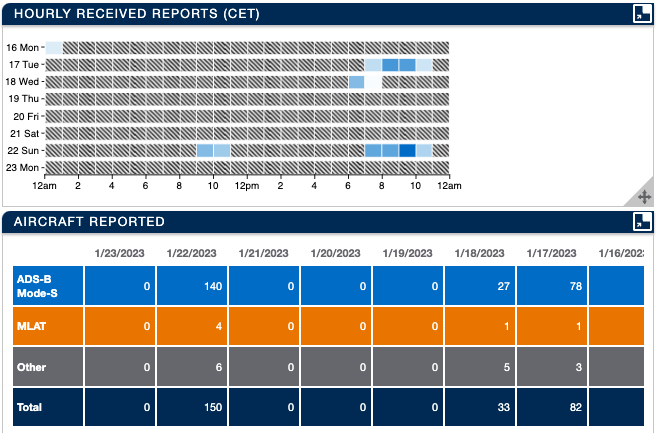 The graphic on the top is a receiver that's running at an optimal state. If yours looks more like the graphic on the bottom, there could be a multitude of reasons for this. Every month, we'll be providing you a few tips and tricks on how you can get your position reports looking like the left.
Let's start with power.
Do you have any idea how long your receiver has been running since its last boot? Check your "System Uptime" on your receiver's Status page by entering your receiver's IP address in a Web Browser (on the same Local Network).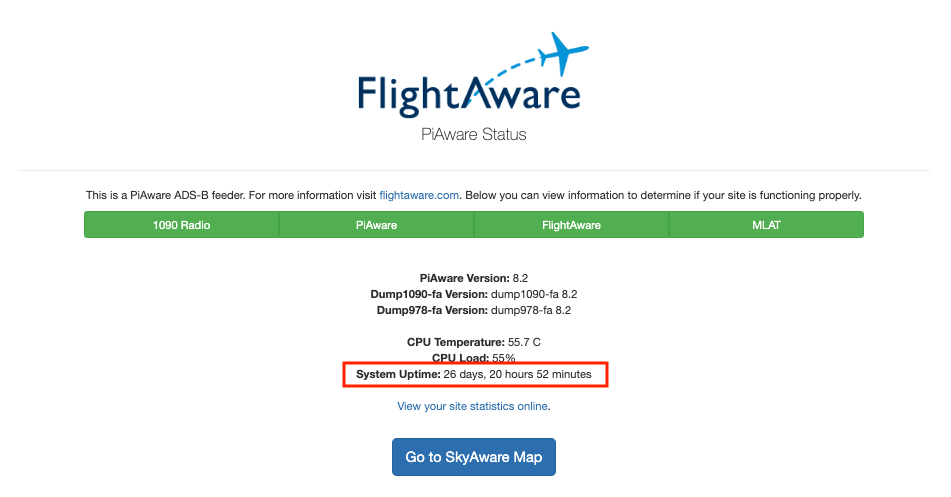 Raspberry Pi's are designed to be able to run 24/7 so if your System Uptime is indicating otherwise (and you did not intentionally reboot it), you should check on your power.
Make sure the power supply is plugged into its own dedicated power source not shared with any other devices.

Use an official Raspberry Pi power supply.

Use an uninterruptible power supply (UPS) if you live in an area subject to power outages.

Set your ADS-B alerts to alert you when your receiver reboots.
Sufficient power will not only keep your Pi up and running, but also make the SDR and MLAT function properly so it's important to have a stable power supply.
---
Set your ADS-B alerts!
Always be alerted when there are issues with your receiver by enabling ADS-B receiver alerts in your notification settings. You can control the time threshold to trigger alerts for each of your receivers in the Site Configuration page by clicking the gray gear icon on the My ADS-B stats pages.
---
Help increase our coverage!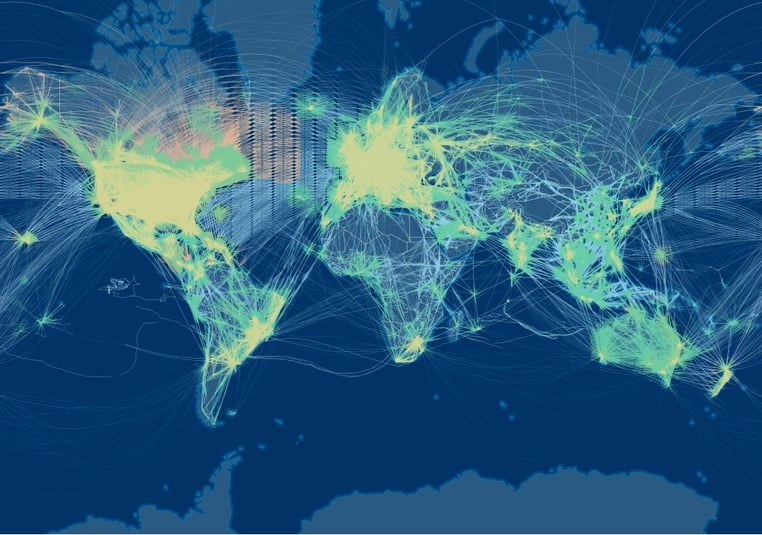 Our ADS-B network spans across 196 countries on all 7 continents, thanks to you all. Our goal is to expand our terrestrial ADS-B coverage across the entire world, especially around airports to improve our surface coverage. If you or someone you know has connections to airports and FBO's or live in areas where we lack coverage, we'd love to send you a FlightFeeder! You can apply for one here. If we already have coverage in your area, you can still contribute to FlightAware by building your own PiAware. It's a fun little weekend project!
---
STAY IN TOUCH
Click the link below to visit the ADS-B Flight Tracking discussion forum on our website, or follow us on social media to stay up to date with the latest news!