See the latest from the FlightAware ADS-B Network, a community of aviation enthusiasts hosting a network of over 34,000 receivers in almost 200 countries and on all seven continents. If you're interested in joining or adding to our network, you can learn more about hosting a receiver here, or use the link below to check out our PiAware kits, which make it easy to get started.

August 2023 Highlights:
July Stats Recap

Featured Receiver Sites

New Series! Learn about what happens behind the scenes of SkyAware - how it consumes the real-time flight data to display the aircraft on the map and aircraft table.
---
If it's your first time here, enter your email below to receive monthly newsletters from the ADS-B team at FlightAware. We'll be sharing news, updates, and helpful information about all things ADS-B!
---
Hello Everyone!
Welcome to the August newsletter. This month, we'll be starting a new series on SkyAware, the map interface used to track real-time flights from your FlightAware ADS-B receiver. We'll take a deep dive into all aspects of SkyAware - how aircraft get displayed on the map, what all the data in the aircraft table means, how to use map filtering, and more! If you're not yet a part of the FlightAware ADS-B network, we invite you to host a receiver to start contributing flight data and follow along with the series.
July Recap
In July, we welcomed 265 new PiAware hosts to the ADS-B network and over 100 subscribers to the newsletter! We added 44 FlightFeeders in 18 different countries: Australia, Bonaire, Brazil, Canada, the Czech Republic, Germany, Great Britain, Indonesia, India, Italy, Mexico, Mongolia, the Maldives, Northern Ireland, Taiwan, Uruguay, South Africa, and various states throughout the U.S.

FlightFeeders at Airports
FlightAware is always looking to grow our community and enhance coverage on or near airports. This month we are prioritizing free FlightFeeders for people that live near the following airports:
Birmingham-Shuttlesworth International Airport (KBHM)

George Bush Intercontinental Airport (KIAH)

Pueblo Memorial Airport, Pueblo, CO, United States (KPUB)

Portland International Jetport (KPWM)
If you reside or have a business within 5 miles of any of these airports, or know someone that would enjoy hosting a FlightFeeder in close proximity to another airport, we will send you a FlightFeeder for free!
You can request a FlightFeeder and mention the monthly newsletter in the notes, or feel free to contact adsbsocial@flightaware.com directly.
---
Featured Sites for August

stathamkbcr submitted this photo of their antenna setup at Tri-County Airport Authority (KBCR). They reached out to us in a previous newsletter expressing their interest in hosting a FlightFeeder to help track the busy airspace around northwest Florida. We thank you again for reaching out and welcome to the FlightAware network!

bryaneschbach44 submitted this photo of his on-the-go PiAware overlooking the Las Vegas skyline. He hosts one PiAware at his home base in Ohio and takes this PiAware on the road. Using SkyAware Anywhere, he's able to see a combined aircraft picture from both receivers and uses the LCD screen purely for connecting to Wi-Fi and troubleshooting. A very creative way to track flights on the go!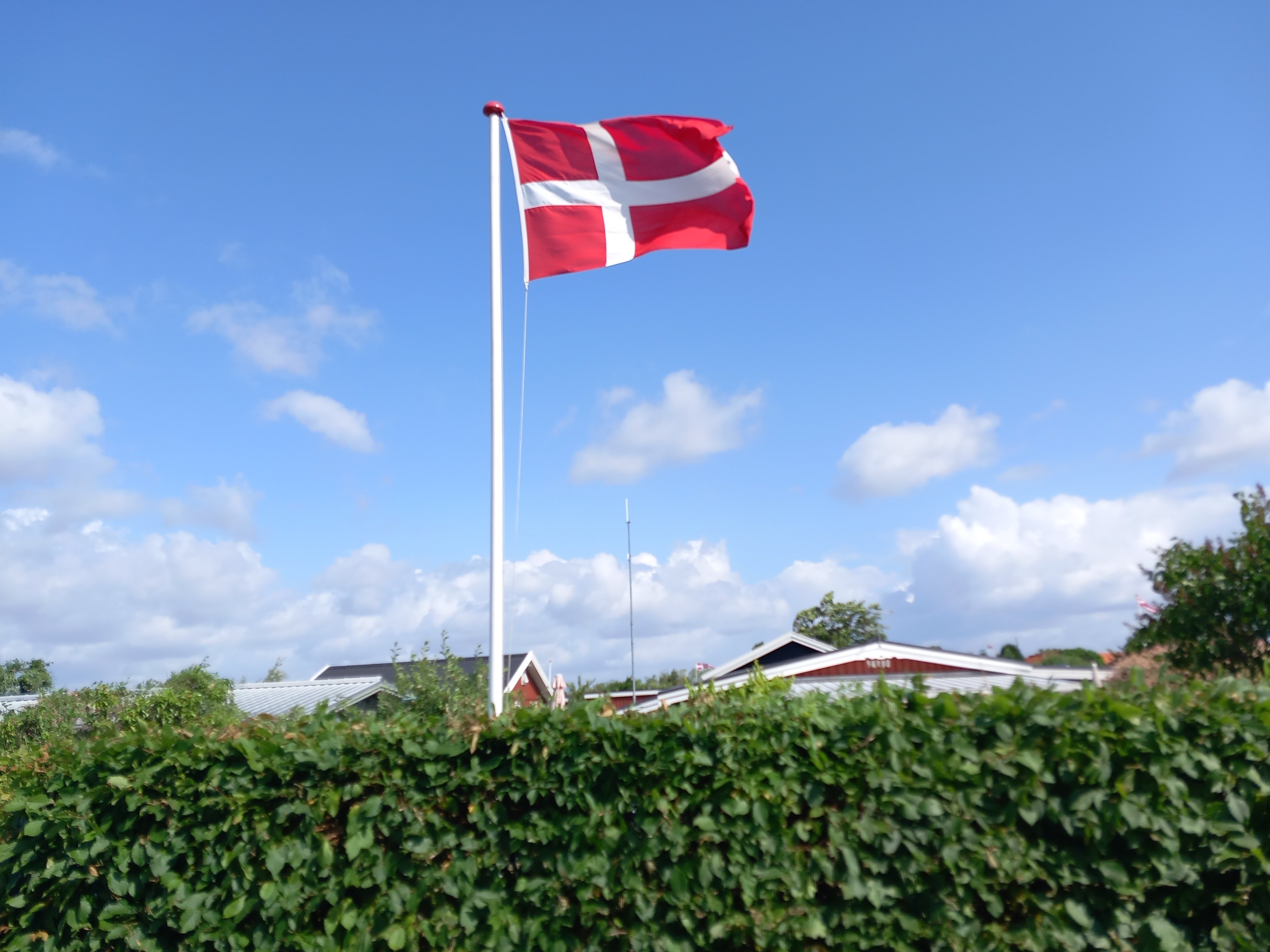 larbaek recently joined the FlightAware network in June and proudly hosts a FlightFeeder in Dragor, Denmark. His antenna you see in the distance receives messages over 250 miles in all directions, allowing him to pick up over 1 million positions per day. Great reception Lars!
---
Are you proud of your receiver setup? Send us your photos!
Each month we will proudly feature some of our ADS-B receiver hosts in our newsletter like the ones you see above. If you're interested in being featured, please submit photos of your setups and a small summary about you or your setup, and we'll pick some of the best ones to feature each month! We hope the featured hosts segment has been giving you ideas on improvements you can make to your receivers.

---
SkyAware - Behind the Scenes
We're going to start the series off by talking about what happens behind the scenes of SkyAware - how it consumes the real-time flight data to display the aircraft on the map and aircraft table.
The dump1090-fa program that decodes aircraft signals outputs the processed data into a variety of formats. One of those formats is JSON (JavaScript Object Notation), a standard text-based format commonly used to exchange data between web applications.
Aircraft.json
This is one of the files that dump1090-fa produces. It contains a list of recently seen aircraft and the current state of each one. Take a look at the data below and see if you can decipher any of it.

You can view your PiAware or FlightFeeder's current aircraft.json file by visiting this URL in a web browser: http://<local IP address of receiver>:8080/data/aircraft.json
As new messages from an aircraft are received, dump1090-fa will update the current state for that aircraft in this list. As your receiver picks up new aircraft, dump1090-fa will add to this list. This JSON data is what SkyAware uses to display everything you see in the web interface.
We hope this provides you with a better idea of where SkyAware consumes the aircraft data from. Next month, we'll break down some of the elements in the web interface and share some hidden features you might not know existed!
Do you have any cool features or ideas you'd be interested in seeing in SkyAware? Let us know by emailing adsbsocial@flightaware.com
---
If you have any topics or content you would be interested in seeing in our monthly newsletter or just want to leave us a comment or feedback, email us at adsbsocial@flightaware.com!
---
Help increase our coverage!

Our ADS-B network spans across 194 countries on all 7 continents thanks to you all. Our goal is to expand our terrestrial ADS-B coverage across the entire world, especially around airports to improve our surface coverage. If you or someone you know has connections to airports and FBO's or live in areas where we lack coverage, we'd love to send you a FlightFeeder! You can apply for one here. If we already have coverage in your area, you can still contribute to FlightAware by building your own PiAware. It's a fun little weekend project!
---
STAY IN TOUCH
Click the link below to visit the ADS-B Flight Tracking discussion forum on our website, or follow us on social media to stay up to date with the latest news!