Whether you are a new data feeder or you've been contributing for years, we want to make sure you know about the free benefits that you get as a participant in the FlightAware ADS-B Network!
Enterprise Account Benefits
Regardless of what type of data feeder you are (PiAware or FlightFeeder) you get free Enterprise Account access at flightaware.com when your feeder is connected to FlightAware. Your account access is automatically upgraded when you first start feeding data to us. An Enterprise Account normally costs USD 89.95 per month but it is available to you for free as a data feeder.

What does the Enterprise Account include? Lots of things!
See registration (tail) numbers for airline/callsign flights.
View up to 8 months of historical flight data.
Set up an unlimited number of flight alerts.
Save an unlimited number of aircraft in "My FlightAware."
Full screen maps without ads.
You can view the full list of features at flightaware.com.

"My ADS-B" Statistics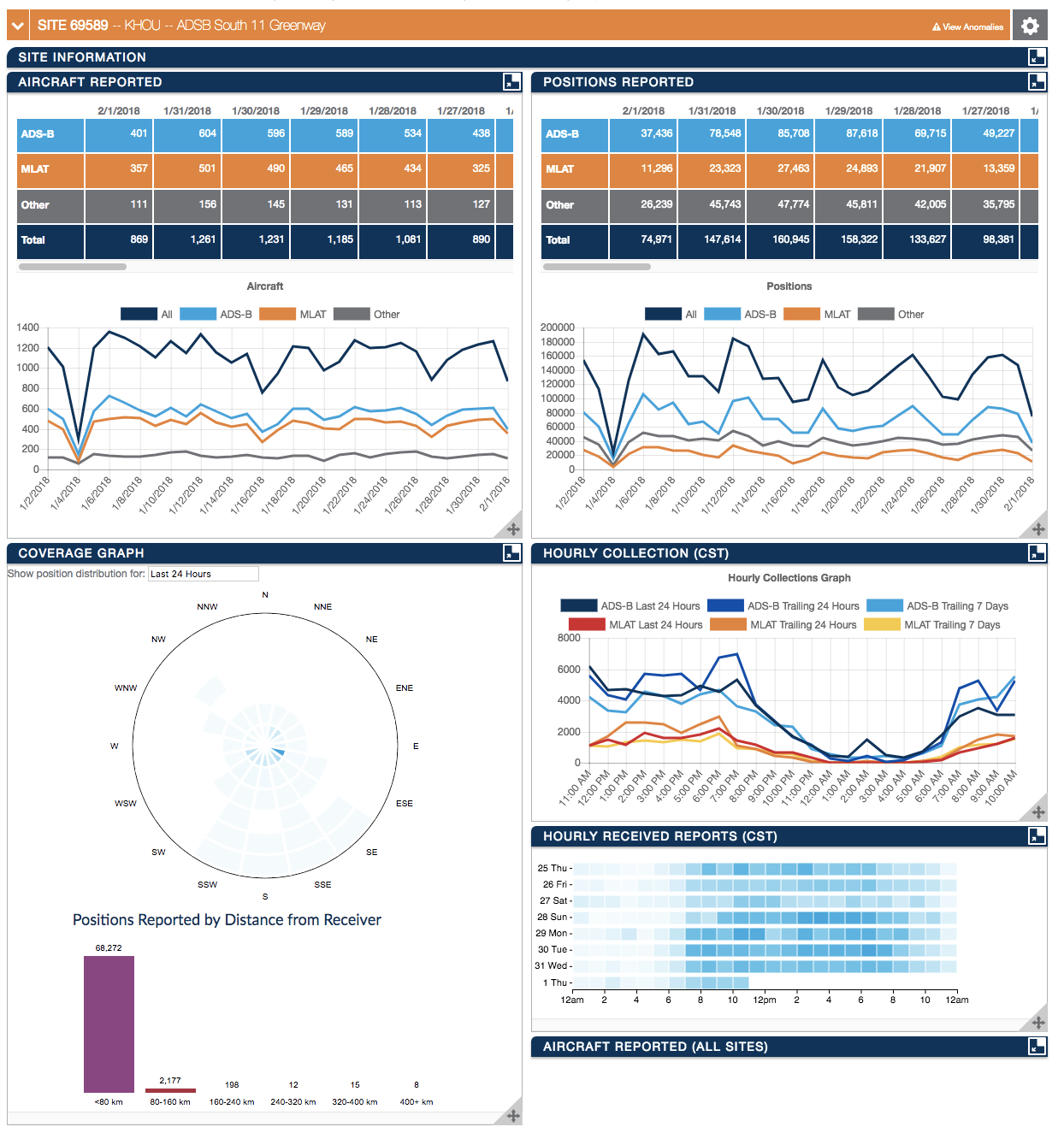 Another benefit for all types of data feeders is the "My ADS-B" page at flightaware.com which has detailed statistics about the performance of your site. The data on this page updates every hour. The information displayed in the statistics lets you answer questions such as:
How good is my coverage pattern and range?
How does my site compare with other sites near me?
How many aircraft do I track per day?
What time of day is the busiest for air traffic near me?
Just click "My ADS-B" at the top of any page at flightaware.com to see all of the statistics available for your site(s). You can also view our network-wide ADS-B statistics and see how you rank globally. Want to improve? We can help with that. See our FAQs and previous newsletters for more information.

SkyAware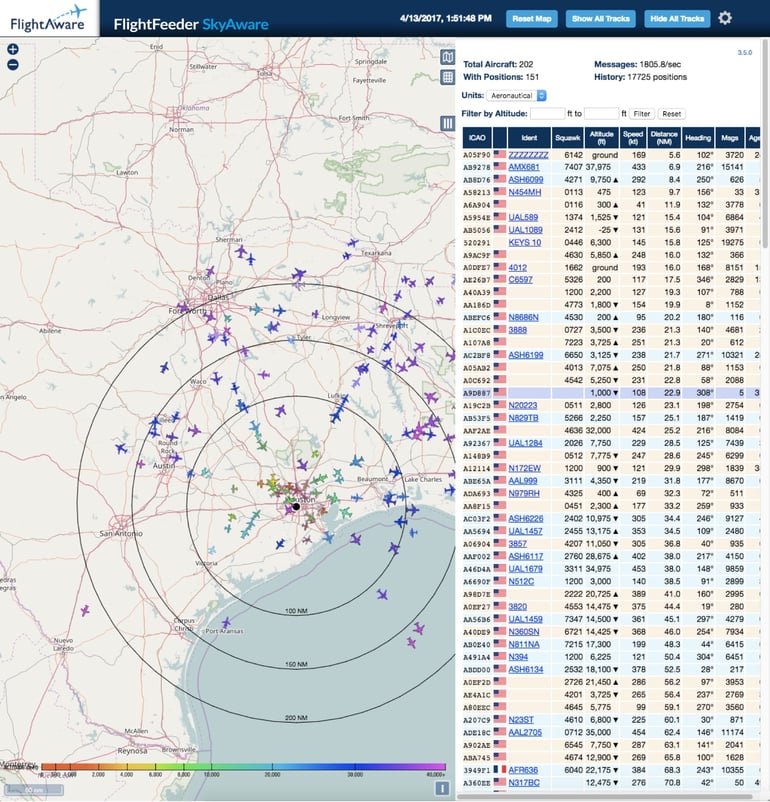 If you have a PiAware or FlightFeeder site, then you also have access to the "SkyAware" local map interface which is available directly from your device. You can access it via a web browser when you are connected to the same local area network as the PiAware or FlightFeeder. SkyAware gives you a real-time visualization of all of the aircraft that your device is tracking. It also lets you browse details about each flight such as its ident, squawk code, altitude, speed, distance, etc. and you can click-through to flightaware.com for even more information about each flight. The easiest way to find the link to your personal SkyAware site is to click the link under "Site Information" on the "My ADS-B" page at flightaware.com. SkyAware is available on PiAware 3.5 or newer -- if you're using an older version, you should upgrade today to get the newer interface. If you have a FlightFeeder that is not up to date, then please contact our support team.
---
For those interested in joining the ADS-B community, FlightAware offers step-by-step instructions to build a PiAware Receiver for under $100.
ADS-B hosts located in areas needing additional coverage might be eligible for a FlightFeeder, a free, prebuilt ADS-B receiver.
FlightAware invites you to join the ADS-B network. You'll become part of a community of aviation hobbyists across the globe and start seeing the skies in a totally different way.